October 9, 2018 @ 12:14 pm
News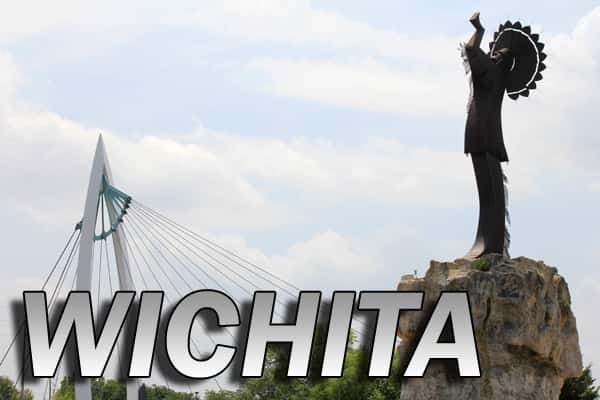 WICHITA, Kan. – The Wichita City Council approved six new murals on the north side, but the vice mayor said he worried one of those murals is too political.
The group Horizontes has been working on more than a dozen murals in north and northeast Wichita to connect those communities, including large murals on a grain elevator on north Broadway. That same group will create the murals newly approved Tuesday morning.
Five painted murals will be installed at the train bridge over 13th St N at Santa Fe St, and the other mural will be installed at the Evergreen Recreation Center, near 25th St N and Arkansas. The murals near the train bridge will include art focused on the importance of women in the community.
One of the proposed murals at 13th and Santa Fe would show a mother and child with the words, "Justicia Para Las Mujares Immigrantes," or, "Justice for Immigrant Women."
Vice Mayor Bryan Frye said he's concerned about that mural setting a precedent for political messages in public art.
"I don't think we have a policy right now, as it relates to verbage in murals," Frye said. "Obviously, I believe that we should have justice for all citizens. But what I'm worried about is, what's next? And where do we draw the line?"
"By allowing this, are we saying that we tolerate injustice locally?" Frye said. "That it's necessary that we put this up?"
The city has approved murals with potentially political messages in the past. One mural with the phrase "Immigration is beautiful" in north Wichita, also created by Horizontes, has been vandalized and repaired several times.
"It just feels like we're stepping out in an area that, as a public government, we don't need to be doing," Frye said.
Wichita City Council member Cindy Claycomb said she does not believe the message in the newly approved mural is political.
"It doesn't name a politician or a party, it just talks of the general need for supporting marginalized groups," Claycomb said. "This is, again, a historical piece. It talks about immigration. I think all of us had ancestors that immigrated here. It's past, present and future. I don't view it as a political statement."
Council member Brandon Johnson agreed with Claycomb.
"I look at it more as, we've got pieces around the city like the Dockum Memorial," Johnson said. "It's just recognizing history. We are, actually, a city of immigrants. People immigrated here as well. So, to me, it's just a historical piece and something the community can appreciate."
Mayor Jeff Longwell said that, after speaking with the artist and other contributors, he does not think the proposed mural has a political message. He agreed with Frye, however, in suggesting the city create specific guidelines for future murals with words or phrases in them.
"I think art should inspire different views, and I'm good with art itself inspiring," Longwell said. "I think we also need a policy where, if we're gonna start doing some type of inscription, that we need to be very careful about making any kind of political statement."
Several artists will contribute to the new Horizontes projects. Artist Kamela Eaton will paint a mural on the north wall at 13th and Sante Fe facing west, showing two women with the words "Stronger Together."
Artist Connie Fitzpatrick will paint a mural on the south side, facing west, with a mother and child and the words "Justicia Para Las Mujares Immigrantes."
Artist Ellamonique Baccus will paint one mural on the north wall facing east depicting a large conch shell with a representation of the earth and a sunrise. She will also paint a mural on the south wall facing east showing a hummingbird with a large flower.
A community mural will be created underneath the bridge that will depict the power of women.
The City Council approved the mural project six votes to one, with Vice Mayor Bryan Frye voting against.
The second mural project will create a painted mural on the north wall of the Evergreen Recreation Center at 25th and Arkansas. Two artists from Columbia, Ivan Salazar and Felipe Ortiz, plan to create a mural with an interpretation of Aztec designs.
The City Council approved that mural project unanimously.
The murals are all funded by grants from the Knight Foundation, the Kansas Creative Industries Commission, and Humanities Kansas. The City of Wichita will add the six new murals to the city's Public Art Collection.