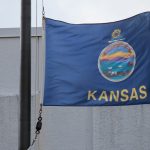 WICHITA, Kan. – If you're behind on your electric bill, you won't get your electricity shut off for the next few months as long as you set up a payment plan.
The Cold Weather Rule takes effect Thursday, November 1 in Kansas.
The rule prohibits utility companies from disconnecting a customer's electric or gas service during cold weather. It also requires utility companies to offer a 12-month payment plan to let customers keep or re-establish utility service.
Any residential customer with a past due balance qualifies for payment agreements under the rule, but it's up to the customer to make those arrangements.
The rule will be in effect until March 31.