A 55-year-old Kansas man who was growing marijuana on an island in the Neosho River has been sentenced to more than five years in prison.
U.S. Attorney Stephen McAllister said Scott Joseph Skibo, of Chetopa, was sentenced Thursday for unlawful possession of a firearm following a felony conviction.
Prosecutors say Skibo admitted he was growing a marijuana garden when investigators had him under surveillance. He fled in a boat when law enforcement officers tried to arrest him.
Officers pursued them in their boat for about a half mile before he surrendered. Investigators found about 50 marijuana plants, a loaded .40 caliber Glock handgun, spare ammunition and other items with him in the boat.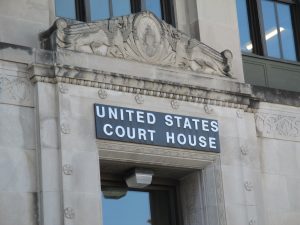 by the Associated Press