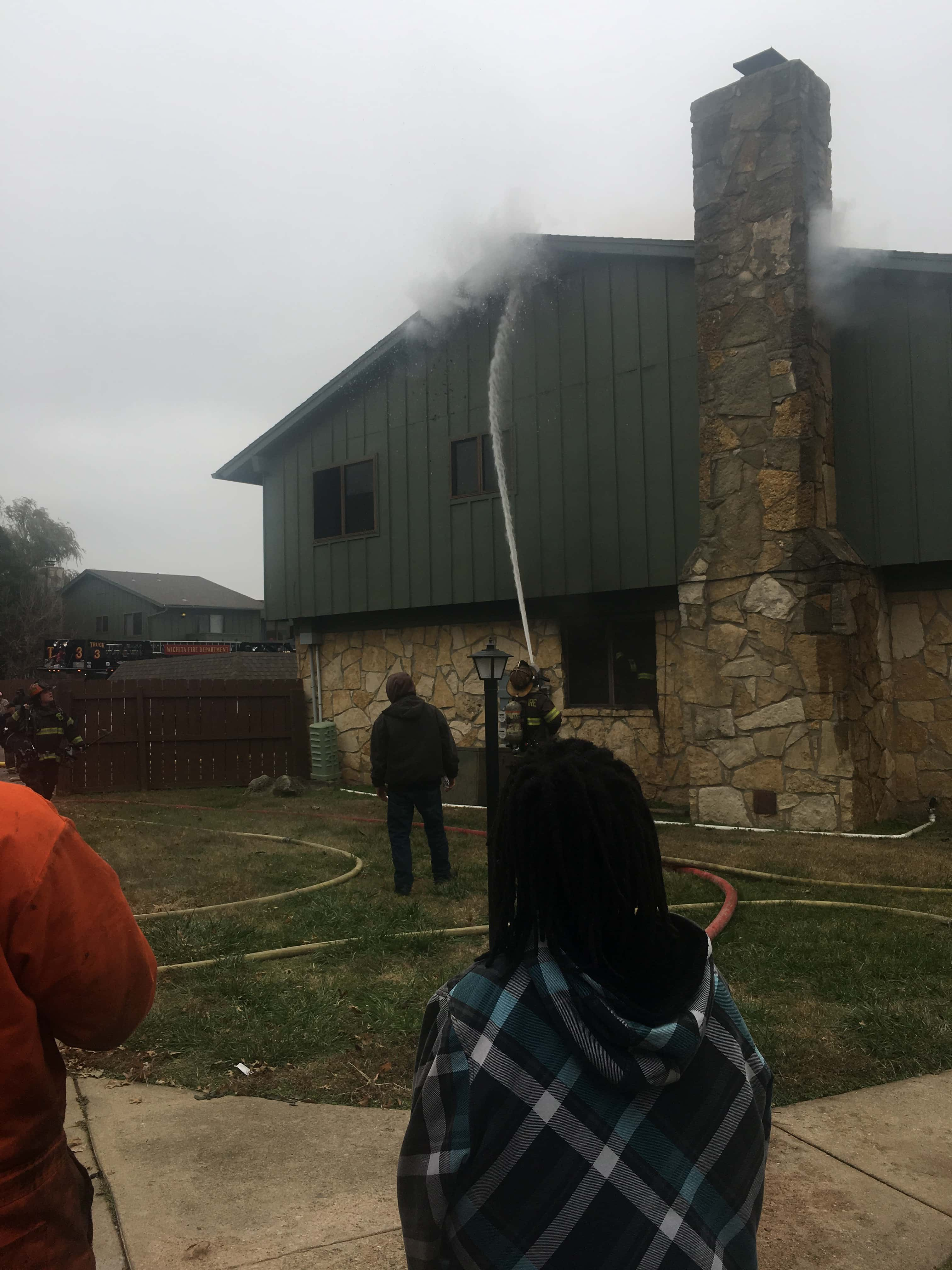 An electrical problem is blamed for a fire at a tome home complex Saturday morning.
It happened shortly after 11 a.m. at the Park East Town Homes, located in the 1000 block of South Woodlawn.  Firefighters were able to bring the fire under control, but two units have significant damage.
Damage is estimated at $200,000.  No one was hurt.
The cause was traced to an unknown electrical problem and the fire remains under investigation.
Previous Story:
Wichita Fire crews responded to a 2-alarm fire, late Saturday morning, at the Park East Apartments in the 1000 block of S. Woodlawn, just south of Lincoln.
When crews arrived just after 11:30, they found smoke coming out of one of the buildings with the fire in the attic.
According to dispatch, everyone in the building got out safely.