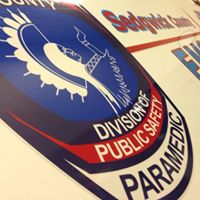 Two people died in a crash Wednesday night near 183rd West and MacArthur, south of Goddard.
Sedgwick County sheriff's deputies said a pickup truck was travelling southbound on 183rd when it collided with a semi heading west on MacArthur. Emergency crews found both vehicles engulfed in flames when they arrived on scene.
Two people inside the pickup truck were killed in the crash. The driver of the semi suffered minor injuries. Police say they have not been able to identify either person killed, but the pickup truck was registered out of Oklahoma.
The intersection of 183rd Street West and MacArthur was closed for several hours while the crash was under investigation.