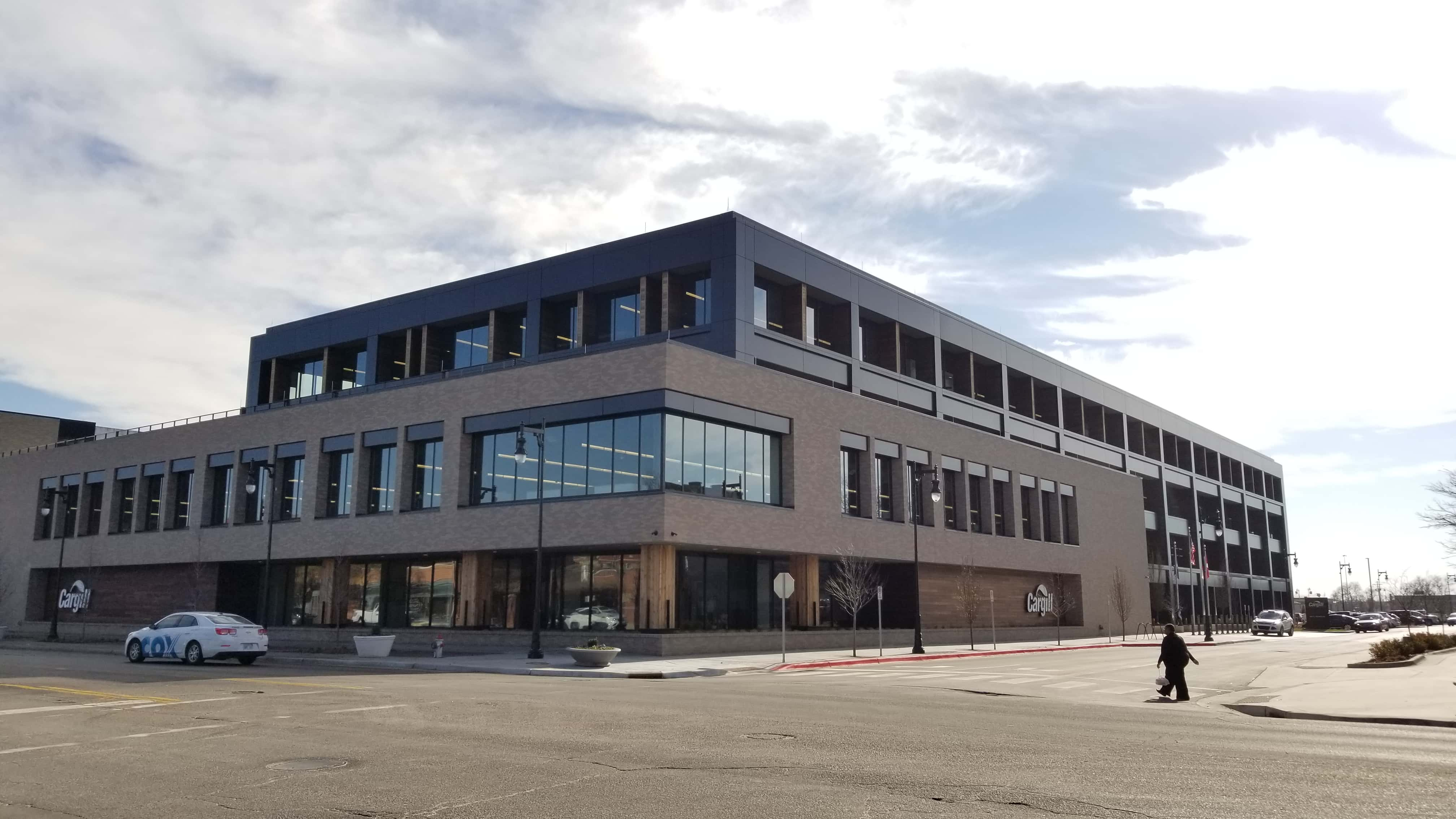 Cargill Protein officials were joined by Wichita, Sedgwick County and local business leaders for a ribbon cutting ceremony Thursday for the company's new headquarters building.  The $70 million building is located at Douglas and Rock Island, on the site where the Wichita Eagle was previously located.
Cargill Protein vice president Brian Sikes said the new building is world class space that will support innovation and collaboration for the current employees and the next generation of employees that the company will be working to recruit to Wichita.  Sikes said Cargill is facing challenges with a growing world population and a growing demand, and it will take the best and brightest minds to come to Wichita and work to meet the challenge of feeding the world.
Mayor Jeff Longwell said Cargill's decision to keep its headquarters in Wichita is a validation for the city as a location for companies to grow and recruit workers, and he said the new building is a great addition for the Old Town district.     State senator Susan Wagle of Wichita said the new headquarters demonstrate what is possible when corporate and political leaders partner to promote economic growth.  Former Wichita city council member Lavonta Williams praised Cargill for its efforts to promote and develop diversity in the workforce.
Cargill employs 800 people in Wichita and around 28,000 across North America. Cargill stated the new headquarters in Wichita was created as a destination "to retain and recruit top talent and immerse customers in innovative culinary and food sensory experiences."