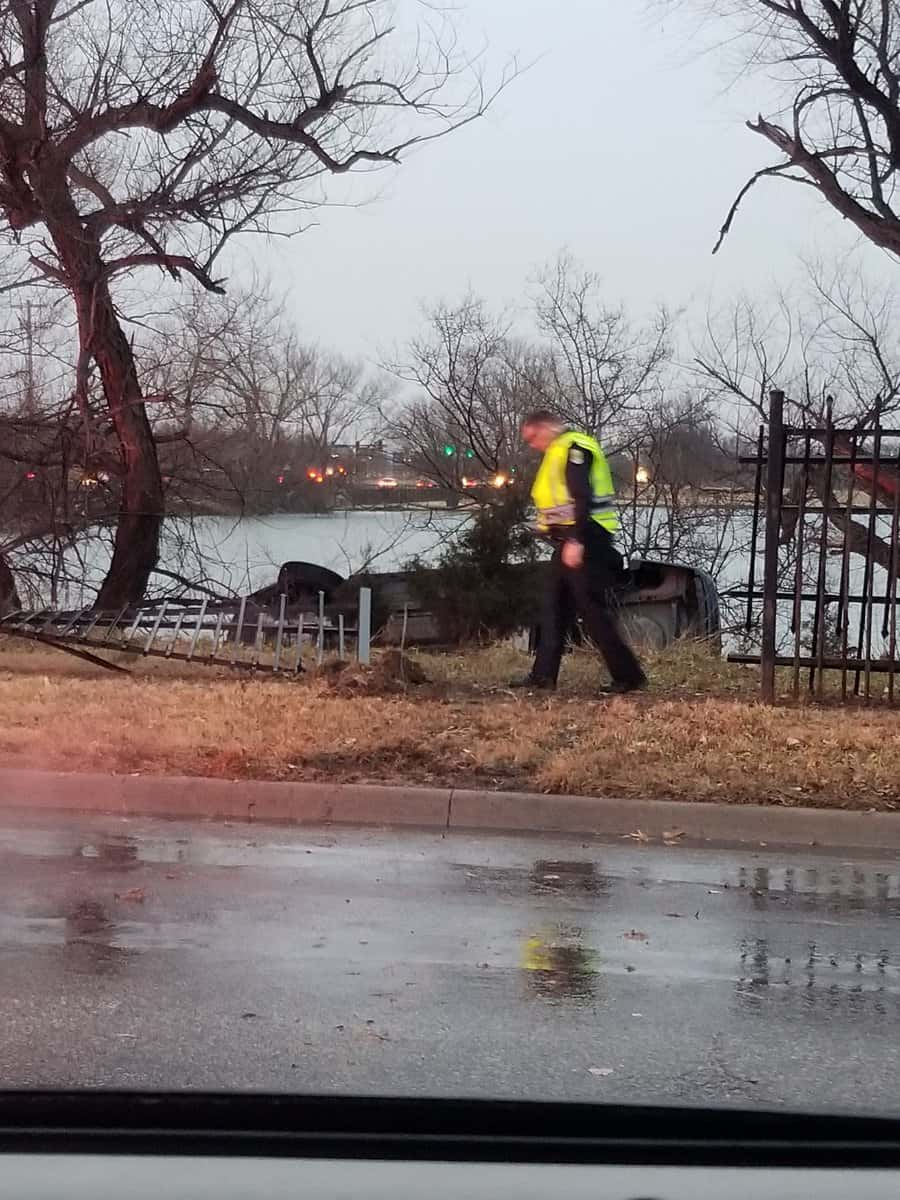 A vehicle crashed through a fence near the Waterfront area in northeast Wichita Friday morning.
A supervisor with Sedgwick County Emergency Dispatch said no injuries were reported. Initial reports showed a vehicle was at least partially submerged in a pond near 13th St N and Webb Rd.
Northbound lanes of Webb were blocked while crews worked to move the vehicle. Those lanes have since opened.