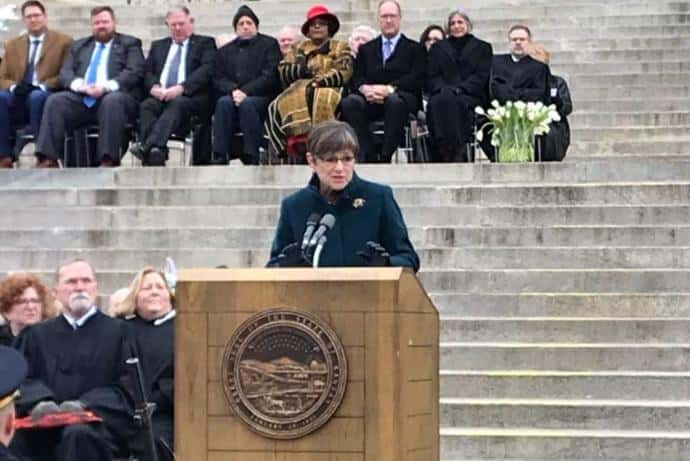 By Associated Press
TOPEKA, Kan. (AP) Democrat Laura Kelly has been sworn in as the new governor in Republican-leaning Kansas.
Kelly took the oath of office Monday on the south steps of the Statehouse in front of banners that declared, "Equality," "Education" and "Opportunity."
She was a veteran state senator from Topeka who pitched herself to voters as a no-nonsense problem-solver who could work with Republicans. The GOP has supermajorities in the Legislature.
Her victory last year drew national attention partly because she defeated Kansas Secretary of State Kris Kobach. He's a staunch conservative who touted an endorsement from President Donald Trump.
Kelly is the state's 48th governor.
Her swearing-in followed those of Lt. Gov. Lynn Rogers, Attorney General Derek Schmidt, Secretary of State Scott Schwab, Insurance Commissioner Vicki Schmidt and State Treasurer Jake LaTurner.