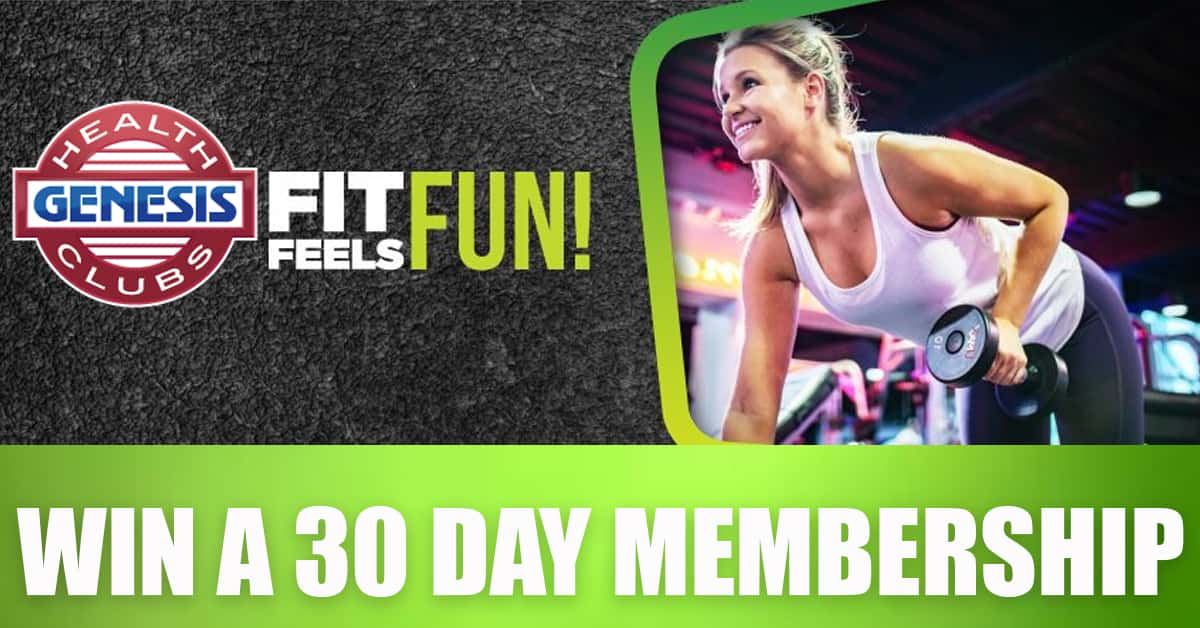 Win a 30 day membership from Genesis Health Clubs 
Studies show exercise can actually help clear your winter blues and it'll get you in tip-top shape for when the weather warms up! Start today with Genesis Health Clubs.
Whether you are brand new to the health club experience or an experienced athlete, Genesis Health Clubs offers the most well rounded fitness experience in the area, with the amenities and staff to help you meet all of your fitness goals.

When you register to win the 30 Day membership you'll receive a bounce back 7 Day Free pass to get you started! 
Please note – when you click the above link, you're leaving this website hosted by SummitMedia LLC and gaining access to genesishealthclubs.com
You must be at least 18 years old. First time visitors only. Only one pass may be used per person. No out of town guests.
You may visit as many times as you wish during the consecutive 7 days of use.

LIKE Genesis Health Clubs