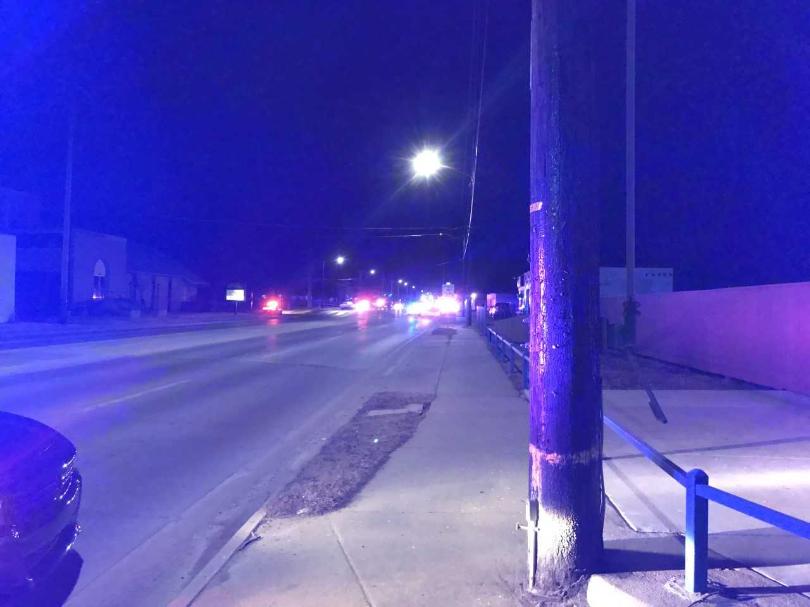 A man is hurt after an officer-involved shooting overnight in south Wichita.
A Sedgwick County Sheriff's deputy shot a driver after a chase that ended near Pawnee and Ida, and Pawnee was still closed Wednesday morning between Washington and Hydraulic.
The Sheriff's Office said a deputy tried to pull someone over around 11:20 p.m. Tuesday, but that driver sped off. The deputy gave chase and tried to stop the vehicle with a "maneuver," but the vehicle rammed into the deputy's patrol car. The Sheriff's Office said that's when the deputy shot at the driver.
The driver was taken to a hospital in serious condition, and his identity has not yet been released. Deputies said the man was around 50 years old.
Officers closed Pawnee between Washington and Hydraulic while they investigated the scene of the shooting. The road was still closed as of 5:30 a.m. Wednesday.
Photo courtesy our news partners at KWCH Channel 12.