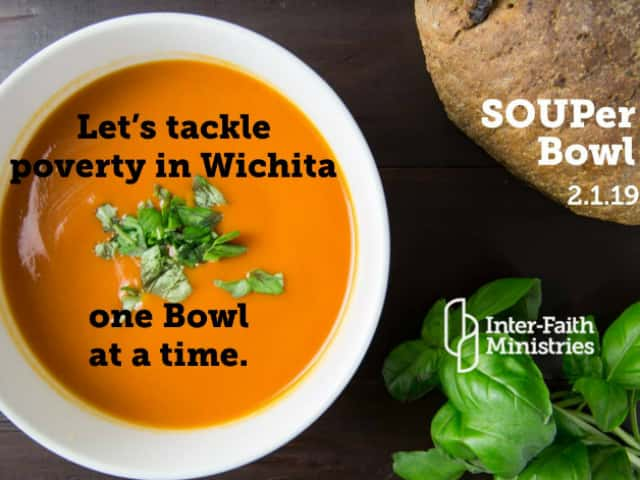 Inter-Faith Ministries is hosting their 19th annual SOUPer Bowl fundraiser this Friday, February 1.
The event runs from 10:30 a.m. to 1:30 p.m., at First Presbyterian Church, at Broadway and Elm.
Tickets are $20 and you can get one at the door. This gets you bottomless soup from several local restaurants, along with breads, and homemade desserts available for purchase.
Ticket sales go to Inter-Faith Ministries to support their work in the Wichita community.