February 4, 2019 @ 10:24 am
News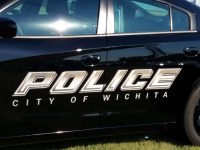 Wichita police say a fight led to a fatal shooting Saturday night, and they're asking for any information on the people who were involved.
Several people called 911 around 11:30 p.m. Saturday, reporting several shots outside of Rumba Latina, at Mt. Vernon and Hydraulic. One of the callers was the person who was shot, who is identified as 22-year-old Anthony Slaughter. He was able to run a block to the west, before collapsing at Mt. Vernon and Greenwood. People who came to help him used his phone to direct EMS to their location.
Police say Slaughter was rushed to a hospital, but later died from his injuries.
Investigators have been talking to a lot of people, and they're asking for any details on what happened. People with information are asked to call Crime Stoppers at 316-267-2111.
There have been no arrests so far.