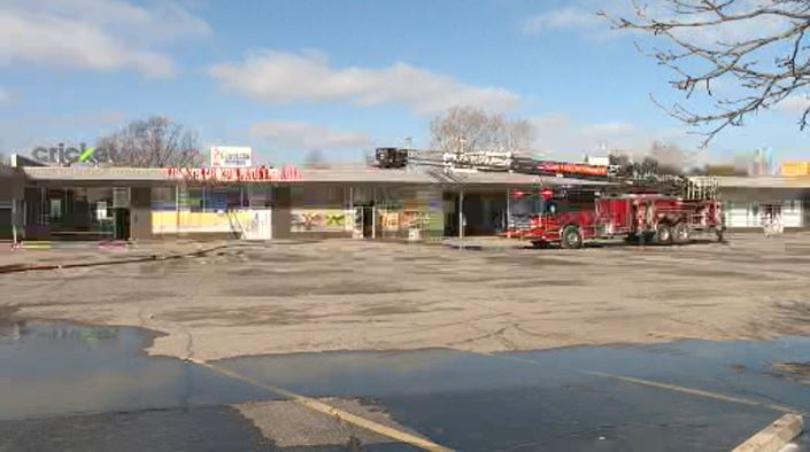 Wichita Fire crews responded to a building fire in the 2800 block of S. Hydraulic, Sunday morning.
When crews arrived, they had to use a thermal imaging camera to find the fire in the roof of a store in a strip mall.
There were a few people inside, but everyone made it out safely. The fire was contained to the roof, but the store did suffer water damage.  The fire is still under investigation.