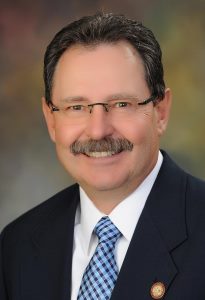 Kansas Legislature web site
Kansas House member Greg Lewis said Monday he will resign to concentrate on his battle with a cancerous brain tumor.
Lewis, a Republican from St. John, spoke on the Kansas House floor and said it is becoming apparent to him that he can't represent his district to the level his constituents deserve.
His resignation will be effective Friday.
The fourth-generation cattle rancher was first elected to represent the 113th District in November 2016.  The district covers parts of Stafford and Pratt counties.