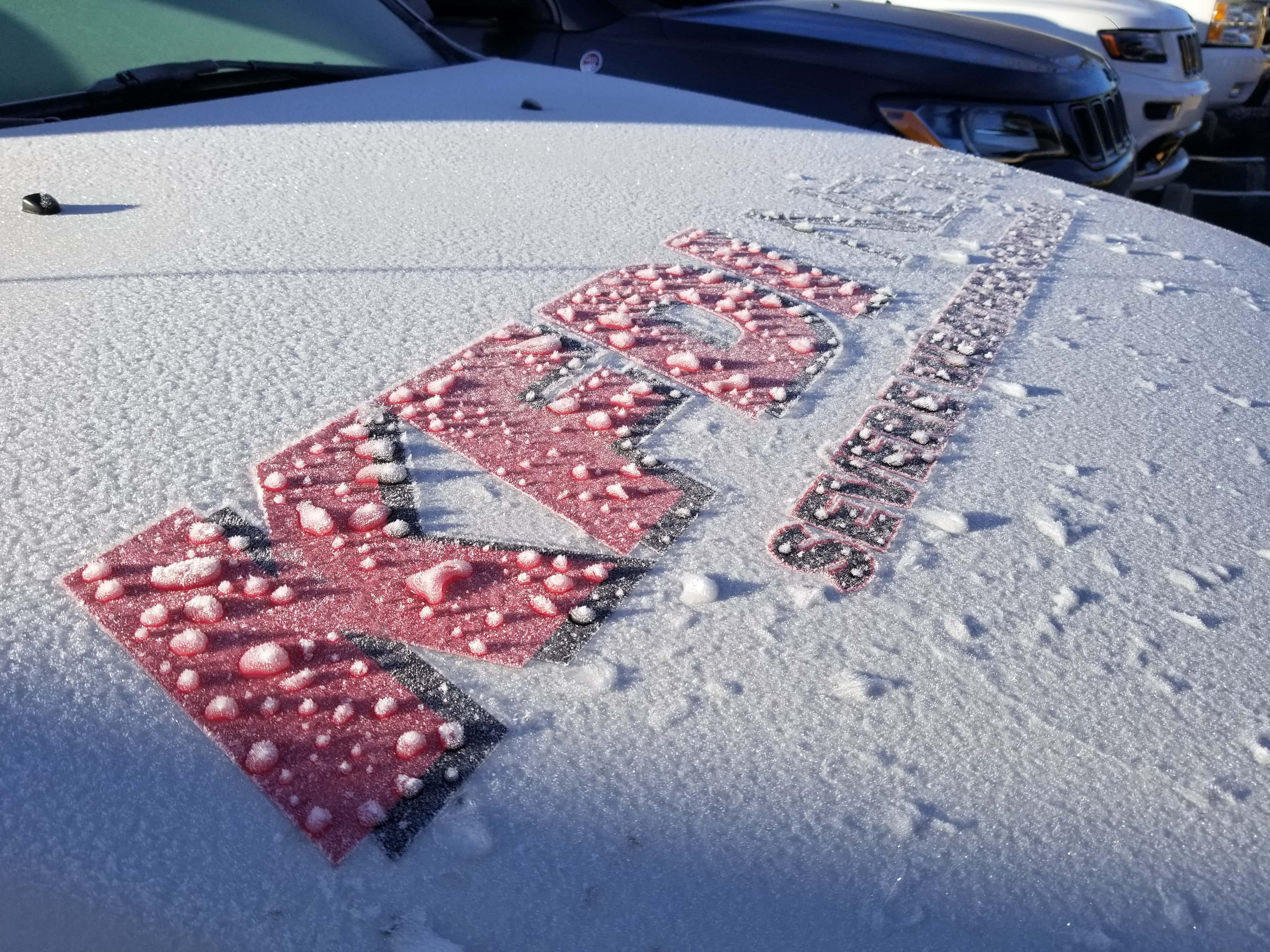 WEDNESDAY MORNING UPDATE:
A winter weather advisory is in effect until 6 Thursday morning for Harper, Sumner, Butler, Cowley, Elk, Montgomery and Greenwood counties.   Sedgwick, Kingman, Chase and Marion counties have been removed from the advisory.  Spotty freezing drizzle is expected in southern and southeastern areas of the state.
Some light snow was falling in the Wichita area during the morning.  So far, most of Wichita's roads are still dry, and crews were out pre-treating major streets and highways before the freezing drizzle fell Tuesday evening.
Slick roads are blamed for a pileup crash on east Kellogg Tuesday night. Up to 10 vehicles, including a jack-knifed semi truck, crashed on Kellogg at Woodlawn at around 10:30 p.m. Despite the high number of vehicles involved, no serious injuries were reported.  Emergency responders closed eastbound lanes of Kellogg while they cleared the crash, then KDOT salted the road and re-opened the highway.
---
ORIGINAL STORY:
Public works crews have been working to pre-treat major streets and highways in the Wichita area ahead of another round of winter precipitation.  Freezing drizzle is expected to fall in south central and southeast Kansas during the overnight and early morning hours, creating slick driving conditions.
A winter weather advisory is in effect from midnight Tuesday night until 6 a.m. Thursday.   It includes Sedgwick, Barber, Kingman, Harper, Sumner, Butler and Cowley counties, and it extends into eastern and southeastern areas of the state.