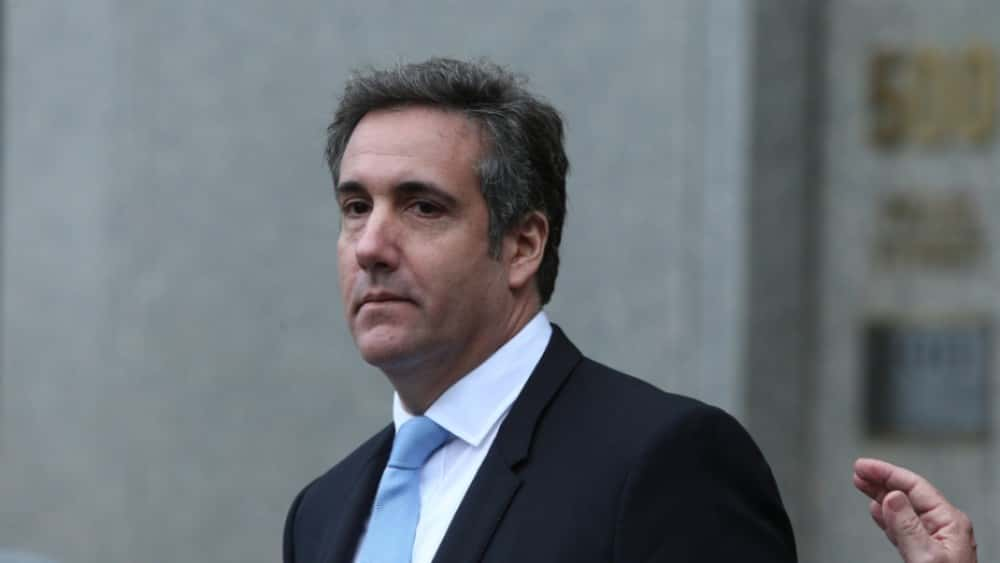 by the Associated Press:
Former Trump lawyer Michael Cohen said he's worried that if the president doesn't win re-election, there will not be a "peaceful transition of power."
Cohen testified Wednesday before the House Oversight Committee. He told the committee in closing remarks that his loyalty to Donald Trump has cost him his job, his family and his freedom. And he's worried the country will suffer a similar fate unless people stop supporting Trump.
Cohen has pleaded guilty to lying to Congress and orchestrating hush-money payments to women who said they had affairs with Trump.
He told the committee Trump is a racist con man who repaid him the hush money from the White House after he became president. Trump has strongly denied the allegations.
Cohen said President Donald Trump devalued his assets in order to pay lower real estate taxes.
His comment on Trump's assets came in response to Rep. Alexandria Ocasio-Cortez, a New York Democrat.
Cohen says Trump claimed Trump National Golf Club in Briarcliff Manor, New York, was worth more than what he reported to local tax authorities. Cohen says that in order to reduce real estate bills, he would devalue the assets and then put in a request to tax officials for a deduction.
Cohen also testified he had knowledge that the president inflated his assets to an insurance company.
Cohen said he has seen the president's tax returns but hasn't gone through them.
Trump broke with decades of tradition for presidential candidates by refusing to release his income tax filings during his 2016 campaign. He has said he won't release them because he is being audited.
Cohen on Wednesday undercut that rationale, saying he presumes Trump is not being audited.
Cohen says he asked Trump for paperwork about the audit to prepare Trump's response to reporters about the issue but never received any documentation.
Cohen says Trump didn't want to release his tax returns because he "didn't want an entire group of think tanks, who are tax experts, to run through his returns."
——————————————————————————————-
Former Trump lawyer Michael Cohen says he wouldn't accept a pardon from the president and he didn't ask for one.
Cohen testified under oath before the House Oversight and Reform Committee and has said that Trump instructed him to pay off women who said they'd had affairs with the president. Trump has denied the claims.
For more than a decade, Cohen was a key power player in the Trump Organization and a fixture in Trump's political life.
Cohen is set to begin a three-year prison sentence in May after pleading guilty to lying to Congress in 2017 and committing campaign finance violations while he was working for Trump.
Cohen said he's speaking before the committee to set the record straight and try to atone for some of his mistakes.
Cohen said Trump personally signed checks repaying him for hush money paid to porn actress Stormy Daniels.
Cohen has presented a check to the House committee. The $35,000 check was from dated August 2017.
Cohen has pleaded guilty to campaign finance violations connected to a $130,000 hush-money deal involving porn actress Stormy Daniels. She alleges an affair; Trump denies it.
Cohen says he personally paid Daniels. But Trump's current lawyer, Rudy Giuliani, has said Cohen was repaid through a retainer agreement.
Prosecutors have said the Trump Organization paid Cohen in monthly installments to reimburse him for the Daniels' payment. They say Cohen used "sham" invoices to try to conceal the true nature of the payments.
A second check from March 2017 was signed by Donald Trump Jr. and Trump's chief financial officer.
Republicans on the committee attacked the hearing and questioned Cohen's credibility, citing his guilty pleas to campaign finance violations and lying to Congress in previous appearances.