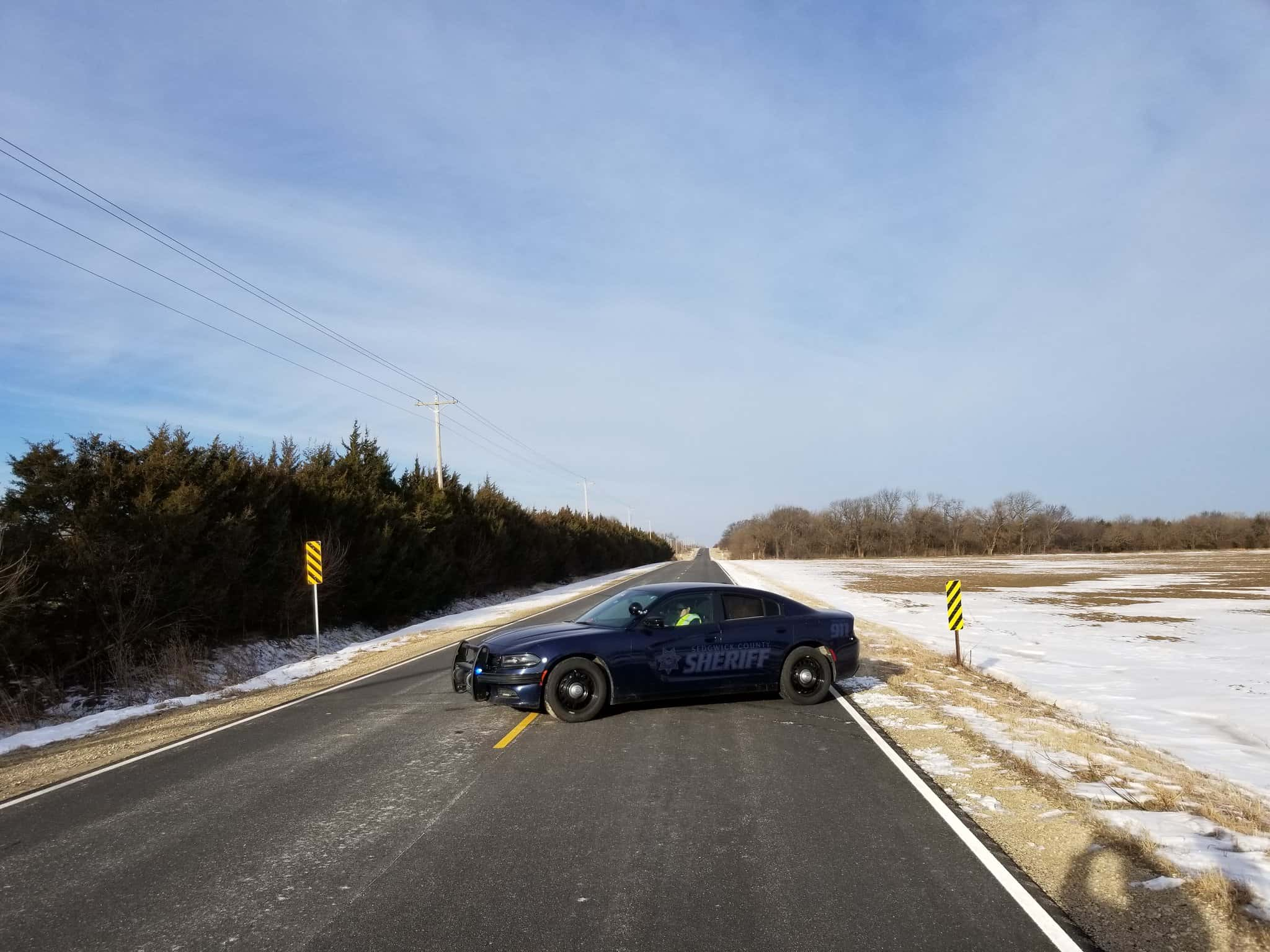 Three people are seriously hurt after a crash north of Clearwater.
Multiple agencies responded to a crash at 135th West and 71st South, just after 7 a.m. The Sedgwick County Sheriff's Office reports a car and SUV hit at the intersection. Four people were in the car and three of them were rushed to a hospital with critical injuries. The fourth person's injuries were described as potentially serious. The people in the car are described as three teenagers with an older adult. One of the teens was believed to be driving at the time of the crash. Relationships between people in the car aren't clear yet.
An adult and four kids were in the SUV. Four people reportedly had minor injuries, with one person having possibly serious injuries. Relationships between the kids and the adult aren't clear year either.
Sheriff's Captain, Mike Pierce, gave an update at the scene. He says it looks like the car was headed south and the SUV was headed east, when the driver of the SUV went past the stop sign. Pierce says it's not clear yet if the driver missed the stop entirely, or stopped but failed to yield to the car. The intersection is a two-way stop where traffic on 135th does not stop.
An investigation into the crash is ongoing.