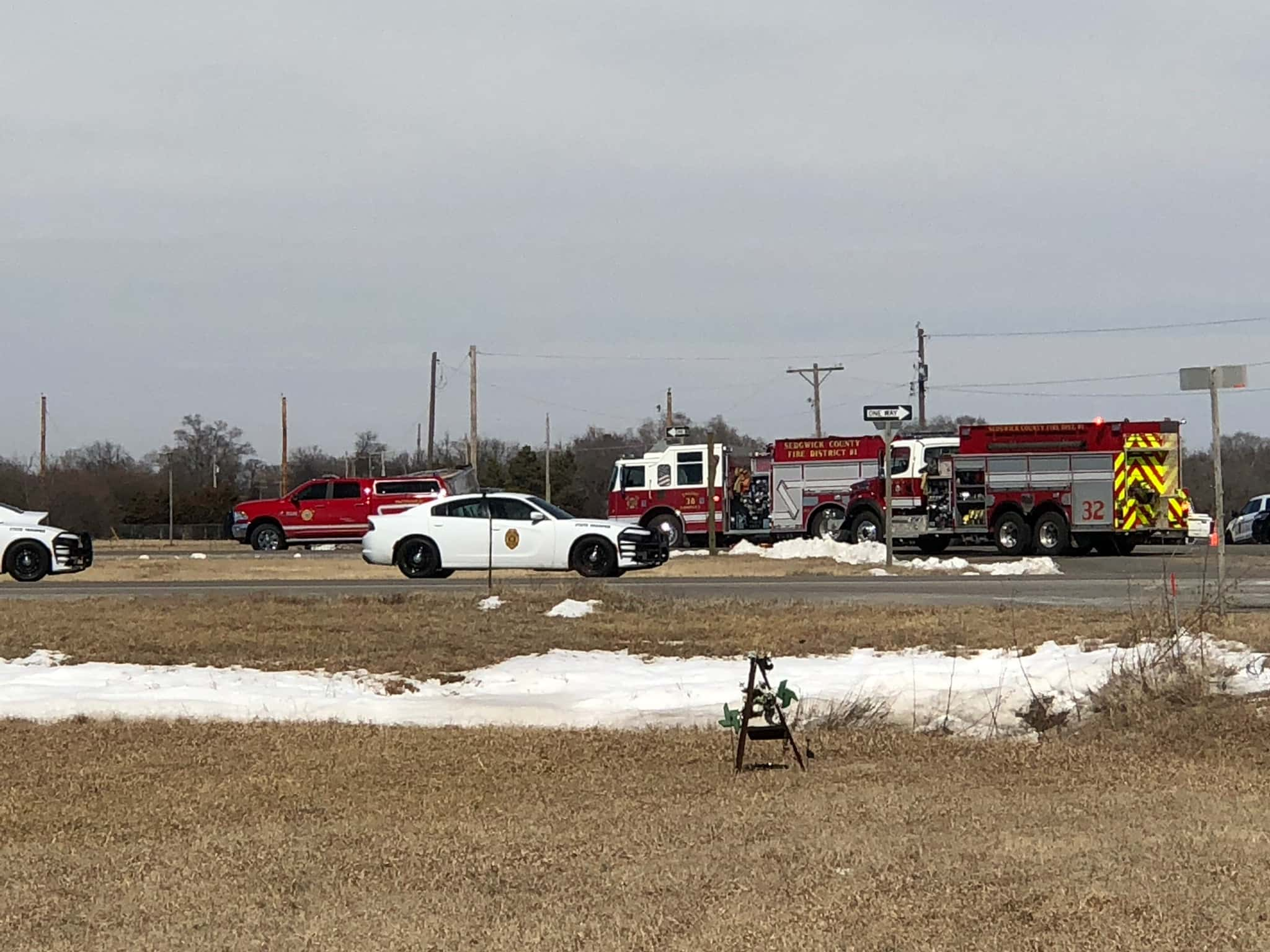 Three people were killed Wednesday afternoon in a traffic accident at K-254 and Greenwich Road.
This happened shortly after 12:30 p.m.  Kansas Highway Patrol trooper Chad Crittenden said a commercial box truck was going north on Greenwich Road, and at K-254 it crossed into a center area between the westbound and eastbound lanes.  The truck and a westbound passenger car collided, and both vehicles went into a ditch on the north side of 254 and caught fire.    He said it's not known which vehicle caught fire initially, but both vehicles burned.
Crittenden said the three people in the passenger car were dead and were identified as 41-year-old Terry Wehry, 44-year-old Renata Wehry and 68-year-old Lonnie Jesser, all of El Dorado. The driver of the box truck was taken to a hospital with minor injuries.
Crittenden said forces are extremely high in a side-impact crash at highway speeds, and there's a greater chance of injuries and fatalities.
Traffic was blocked on westbound K-254 for some time while investigators worked at the scene.