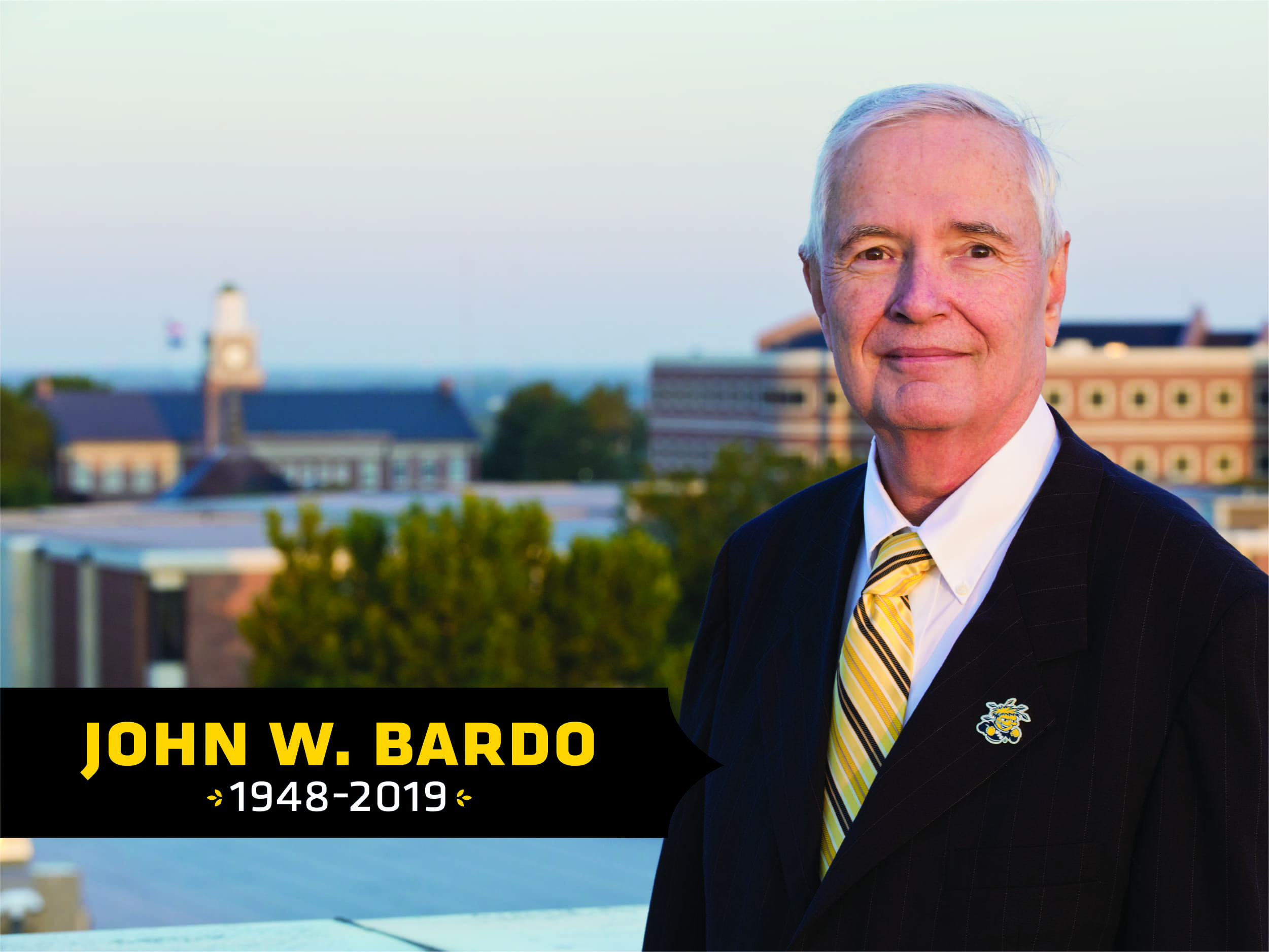 Wichita State University president John Bardo has died after being hospitalized for a chronic lung condition.   He was 70.  Dr. Bardo had been hospitalized in November and then went into rehabilitation and recovery at home.  He had to return to the hospital last weekend.
The university issued a statement on Twitter that read:
Wichita State University mourns the loss of President John William Bardo, its 13th president. Dr. Bardo was an innovator, nationally recognized scholar and true believer in the value of the public research university.
Dr. Bardo was the 13th president of WSU, taking office in July, 2012.   He developed the Innovation Campus project and led the university through a strong period of growth, focusing on applied learning for students and projects aimed at promoting economic growth of the region.
Dr. Bardo is survived by his wife, Deborah and their son, Christopher.
Funeral services will be private but a celebration of life event will be held this spring for the WSU and Wichita community.   Anyone who wants to share memories, bring cards or sign notes of remembrance can drop by the President's Office at Morrison Hall, Room 203 during office hours, 8 a.m. to 5 p.m. Wednesday through Friday.
---
Kansas congressman Ron Estes issued the following statement in reaction to Dr. Bardo's passing.
"Susan and I are saddened to hear of the passing of Dr. Bardo.  His devotion to education and Wichita State was evident, as he led the University in a bold direction that benefited students and the entire Wichita-area community. Shockers are better off because of his leadership, passion and vision. I hope you'll join Susan and I as we pray for the Bardo family."
---
Wichita mayor Jeff Longwell also issued a statement:
"Dr. John Bardo had an incredible impact not only at WSU, but to our entire community.  He was a visionary, and saw what could be rather than simply what was. His legacy will live on to impact generations of students. Our thoughts and prayers are with his family and loved ones."