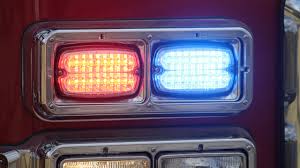 UPDATE:
Southbound lanes of Interstate 235 are open again after a crash between Seneca and MacArthur early Thursday morning.
State troopers said a driver lost control and crashed a car into a barrier wall on a bridge just after 2 a.m. Then, a minivan struck the car.
The driver who died is identified as 29-year-old Kenneth Piper, of Wichita. The minivan driver's injuries were described as minor.
Investigators with the Kansas Highway Patrol are trying to find out what led to the crash.
---
Original story:
One person is dead after a crash on Interstate 235 east of Seneca overnight. A supervisor with Sedgwick County Emergency Dispatch said two vehicles crashed around 2:15 a.m. Thursday in southbound lanes.
Southbound I-235 was closed at Seneca early Thursday after a semi truck reportedly tried to avoid the crash and got stuck in the median.
We'll let you know when the highway opens again. Until then, if your commute involves southbound I-235, a detour will force you off the highway at the Seneca exit.
KFDI News is reaching out to the Kansas Highway Patrol for more information on the crash. Check back for updates.