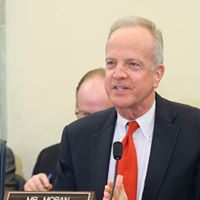 U.S. Senators Jerry Moran (R-Kan.), Mark R. Warner (D-Va.), Shelley Moore Capito (R-W.Va.) and Bob Casey (D-Pa.) reintroduced a bipartisan plan to boost access to grocery stores in areas designates "food deserts" by the USDA.
"Living in the breadbasket of our nation, it is easy to forget that chronic hunger is still prevalent in many of our own communities," said Sen. Moran. "It is estimated that food insecurity threatens nearly 1 in 6 Kansans, and yet many grocery stores in both rural and urban communities are struggling to stay open."
The Healthy Food Access for All Americans Act would provide incentives to grocers who expand access to healthy foods in underserved communities. Retailers who serve these areas would get tax credits for building new stores or remodeling ones that exist, if they become certified as a Special Access Food Provider.
Mobile and farmers markets can also be used to help out.