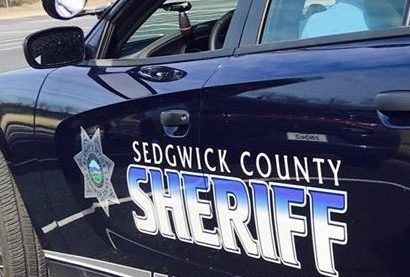 A 17-year-old girl is facing charges after leading Sedgwick County deputies on a chase in a stolen car Sunday evening.
Sheriff's lieutenant Tim Myers said in a press release that a deputy was following a stolen vehicle south on I-235 near Seneca around 7:20 p.m. Sunday.  The car stopped at a gas station at MacArthur and Broadway and sped away when a deputy approached and ordered the driver to leave the vehicle.   The car went south on Broadway and hit another car at the 47th Street South intersection.
The driver of the second car, an 87-year-old woman, was taken by ambulance to a hospital for treatment of injuries.  The driver of the stolen car tried to get away from the scene, but she was caught by a deputy and taken to a hospital for treatment of her injuries, along with a 45-year-old woman who was a passenger in the stolen car.
The teenager was booked into the juvenile detention facility for aggravated battery, fleeing law enforcement officers, possession of stolen property, DUI and no drivers license.