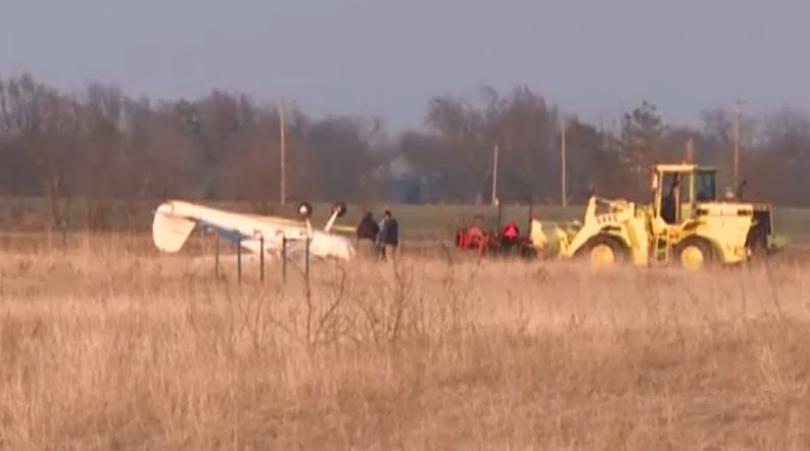 A pilot from Wichita is okay after an emergency landing that ended in a crash in Harvey County.
The engine failed on a small plane Tuesday evening near the Newton City-County Airport, according to logs from the Kansas Highway Patrol. The pilot performed an emergency landing in a field just north of the runway.
The KHP crash log reports the Cessna 140 touched down once before it hit a fence and a small tree, then flipped forward and landed upside-down.
The pilot, 68-year-old Billy Patton from Wichita, was not hurt.
Photo courtesy KWCH 12