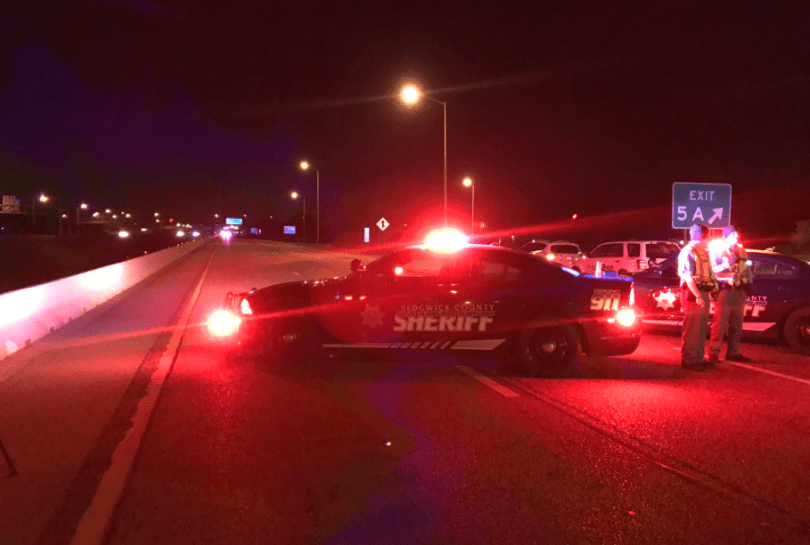 Interstate 135 is open after a chase and crash shut down the highway at Harry overnight.
A Sedgwick County Sheriff's deputy said officers began chasing the driver near Kellogg and West Street early Tuesday morning. The chase ended on southbound I-135 near Harry, when the driver crashed.
Multiple people were in the car, and they were all treated on-scene for any injuries. No serious injuries were reported.
Law enforcement diverted drivers off the highway at the Lincoln exit earlier Tuesday, but the highway opened again before 5 a.m.
Photo courtesy our news partners at KWCH Channel 12