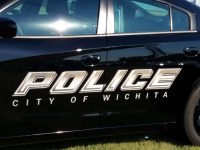 The Sedgwick County District Attorney's Office has charged a Wichita Police detective with misdemeanor battery.
Police say it stems from an incident with a coworker while on duty.  No one was hurt in the incident.
Detective Rick Craig is on unpaid administrative leave pending the outcome of the case, and an internal review.  The incident was investigated by the Sedgwick County Sheriff's Office per their mutual agreement, where Wichita Police investigate criminal matters that involve members of the sheriff's office, while the sheriff's office will investigate matters involving Wichita Police, in an effort to provide transparency.
The Wichita Police Department did not have any further comment on the matter.