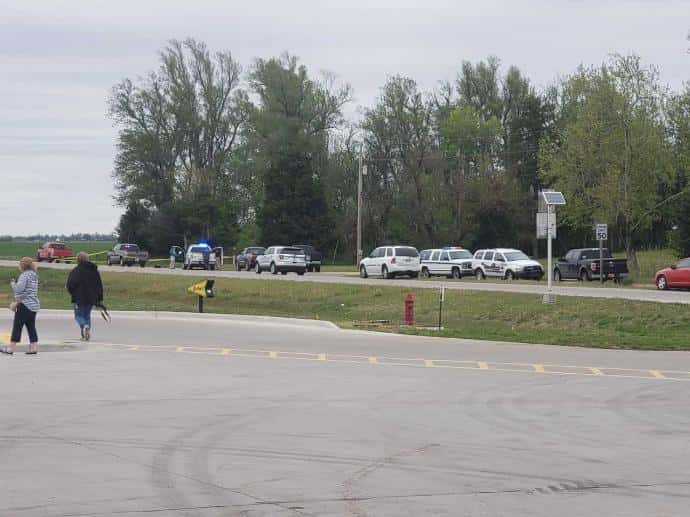 The KBI confirms the man suspected in a Rice County shooting was found dead in a home near Raymond, Kansas.
A standoff at a home in the 400 block of Avenue S., in Raymond, ended around midnight. 37-year-old David Madden was found dead as law enforcement entered the home. The second body is identified as 65-year-old Thomas Madden, David's father.
The KBI says investigators believe a woman and child were in Madden's car during an attempted traffic stop Monday afternoon, near Sterling, Kansas. This is when the undersheriff was shot. After this, it is believed Madden went to his home in Alden to get guns and ammunition. He then went to his father's home in Raymond and killed him before the Sheriff and a deputy arrived. The woman and child left at this time.
When the Sheriff arrived around 5:40 p.m., he was shot in the leg and taken to a hospital. Gunfire was exchanged between Madden and several law enforcement agencies. Over the next several hours multiple groups worked to find exactly where Madden was inside the home. A group entered the home around 12:10 Tuesday morning and found the bodies.
The KBI suspects Madden died from a self-inflicted gunshot.
Madden is described as a suspect in the 2015 disappearance of Megan Foglesong. He had also been indicted last week on a federal firearms charge.
An investigation is ongoing.
The Rice County Sheriff has been treated for the gunshot to his leg and is out of the hospital.
The Undersheriff is still hospitalized and is listed in critical but stable condition.