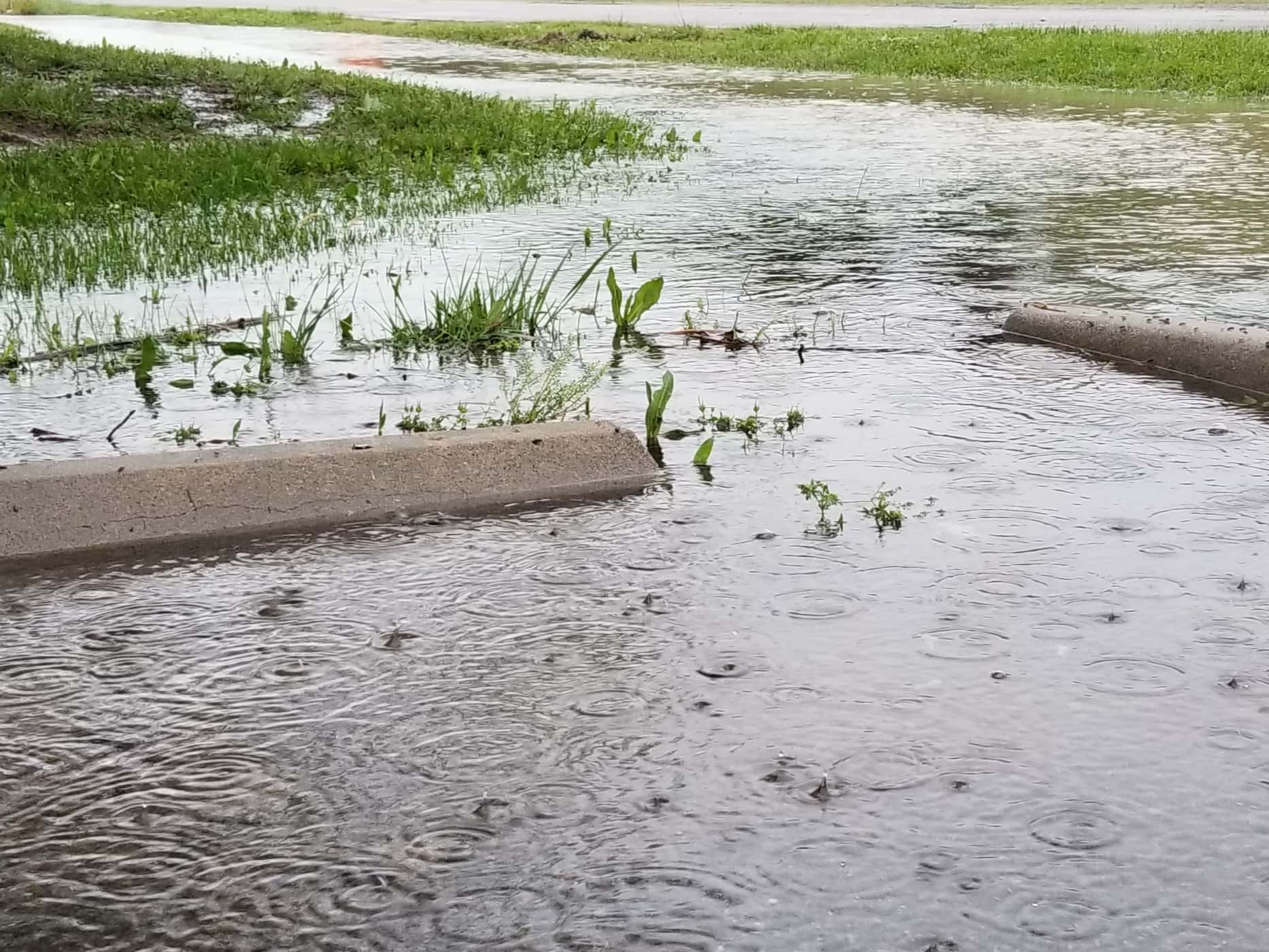 Tornado warnings were issued across parts of northeastern Oklahoma, southeastern Kansas, and into Missouri. One of the warnings was issued for Joplin, Missouri where exactly 8 years ago, an E-F5 tornado ripped through the city, killing 161 people.
Fortunately, tornadoes Wednesday evening have been brief and there have not been any reports of extensive damage.
The greater threat was flooding from rising rivers. In Tulsa, the flooded Arkansas River rising by the River Spirit Casino Resort, forced the resort to close.
The 600 Residents in Webber Falls have been ordered to evacuate as a major flood was expected on the river. Video coverage showed the banks of the Arkansas River eroding and threatening homes. A couple of homes were surrendered to the flood, and were seen floating downstream.