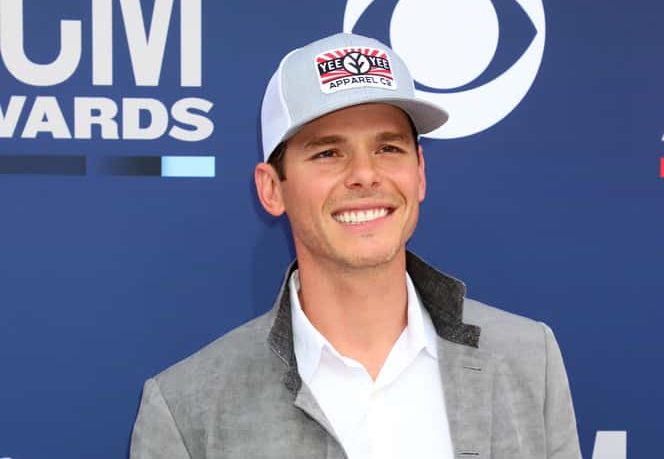 As a parent, I can't imagine what this family is going through right now, but Granger Smith's three-year-old son, River Kelly, died yesterday after a drowning accident at home.
Granger posted a photo of himself and River sharing a moment.  He wrote, quote, "I have to deliver unthinkable news.  We've lost our youngest son.  Following a tragic accident, and despite the doctor's best efforts, he was unable to be revived. Amber and I made the decision to say our last goodbyes and donate his organs so that other children will be give a second chance at life.  Our family is devastated and heartbroken, but we take solace in knowing he is with his Heavenly Father. If there are words to say more, I cannot find them."
Granger was here in town for Riverfest on Sunday, and according to his Instagram River was here with him. Several other pictures show Granger brought him out on stage, too.
Amber did a similar post, along with a photo of herself and River, and she asked for donations to be sent in his name to Dell Children's Medical Center in Austin, Texas.
Granger and his wife have two other children:  Their daughter London is seven . . . and they have a five-year-old boy named Lincoln Monarch.
As you can imagine the comments section of Granger's post is filled with messages from friends.  Kane Brown wrote, "I'm here for you if you need anything at all."  Luke Bryan said, "Many prayers.  So sorry."  Cole Swindell added, "Love you brother."
Jason Aldean wrote, "I can't imagine what ya'll are going through.  Praying for you and your family.  We are heartbroken for you guys."  And Maren Morris said, "I am so, so sorry.  Thinking of you and your family at this time."
There are also messages from Jake Owen, Dan + Shay, Lauren Alaina, Dustin Lynch, Morgan Evans, Carly Pearce, and Chase Rice.
Obviously, Granger is canceling shows until further notice.