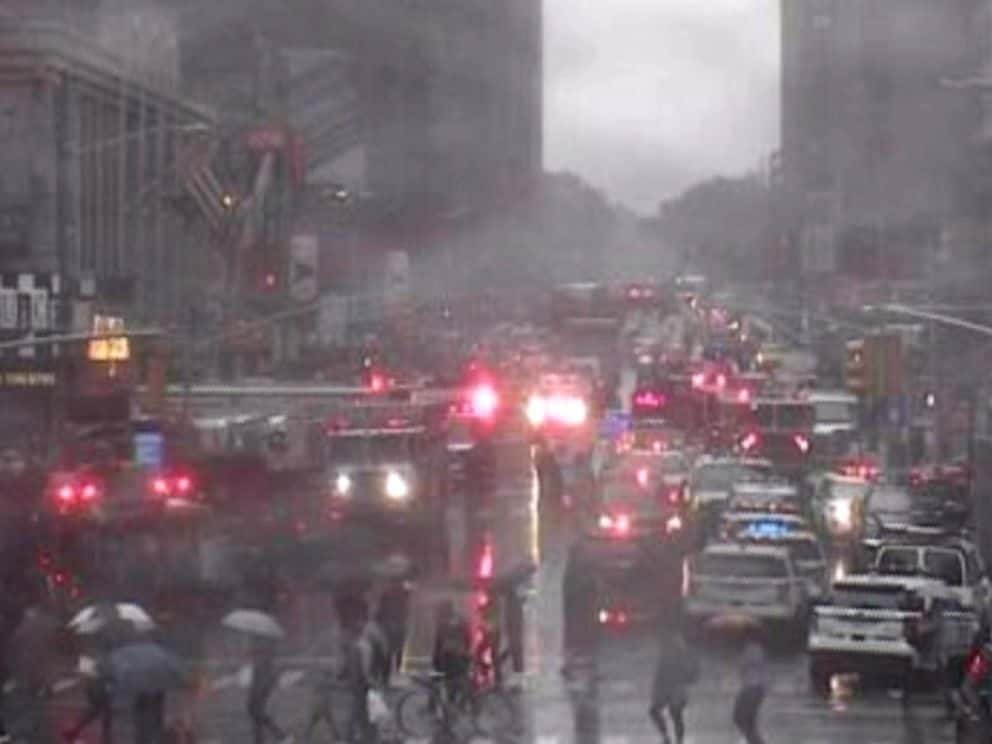 By Associated Press
NEW YORK (AP) 
Authorities say the helicopter that struck a New York City skyscraper took off from a Manhattan helipad and was in the air for about 11 minutes before it crashed.
Police Commissioner James O'Neill said Monday that the privately owned aircraft took off from a pad on the East River.
He says it may have been headed to its home airport in Linden, New Jersey. The helicopter struck the 750-foot-tall AXA Equitable building just before 1:45 p.m.
New York City Mayor Bill de Blasio said it isn't clear why the helicopter went down.
The helicopter was flying in rain and heavy clouds. From the river, it veered into Manhattan airspace that is supposed to be off limits for security reasons.
The pilot was killed. Officials didn't immediately release his name.
O'Neill said the aircraft was used for executive travel.
---
(previous story)
The New York City Fire Department says the pilot of a helicopter that crashed on a Manhattan skyscraper rooftop has died.
The Fire Department says the helicopter crash landed on the top of the tower, which isn't far from Rockefeller Center and Times Square.
It does not appear anyone else was on board when the crash occurred at around 2 p.m.
Gov. Andrew Cuomo told reporters that a fire began when the aircraft hit, but it is under control. Cuomo said it shook the building. He said there are no reports of injuries of people in the tower.
It was not immediately known what type of helicopter was involved.
Videos posted by onlookers showed emergency vehicles in the street, but no obvious damage to the skyscraper.
(Photo courtesy WABC/ABC News)