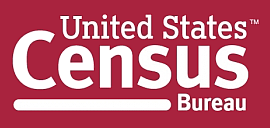 WASHINGTON (AP)
President Donald Trump is abandoning his effort to include a citizenship question on the 2020 census.
Instead, Trump says he's ordering every federal department and agency to provide the Commerce Department with all records it requests pertaining to the number of citizens and noncitizens in the country.
Trump says he will sign an executive order to put this new plan into effect "immediately."
Trump's plan to include a citizenship question on the 2020 census was thwarted by a recent Supreme Court ruling on legal challenges to the effort.
Attorney General William Barr says the federal government is abandoning its efforts to inquire about citizenship status on the census due to logistics, not legality.
Barr said Thursday alongside President Donald Trump at the White House that he believes the administration had "ample justification" to inquire about citizenship status.
But Barr, who repeatedly congratulated Trump on the order, claimed there was no way "to implement any new decision without jeopardizing our ability to carry out the census."
The Supreme Court had blocked Trump's initial plan.
The government has already begun the lengthy and expensive process of printing the census questionnaire without the question on citizenship.