Today's Country Music Minute looks back on BIG year Luke Combs has had.  Hard to top 2018, but he did, and it just keeps coming for arguably country music's hottest name right now.  Yesterday the CMA Nominations came out and Luke picked up 3.  For Song, Male Vocalist and Musical event.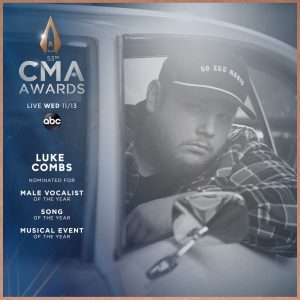 This, just months after he was inducted into the Grand Ole Opry.
Remember when he was asked?
and when they made it official
https://youtu.be/f0Pg3xMm_A8
In the CMM, Luke talks about how special the Opry is.