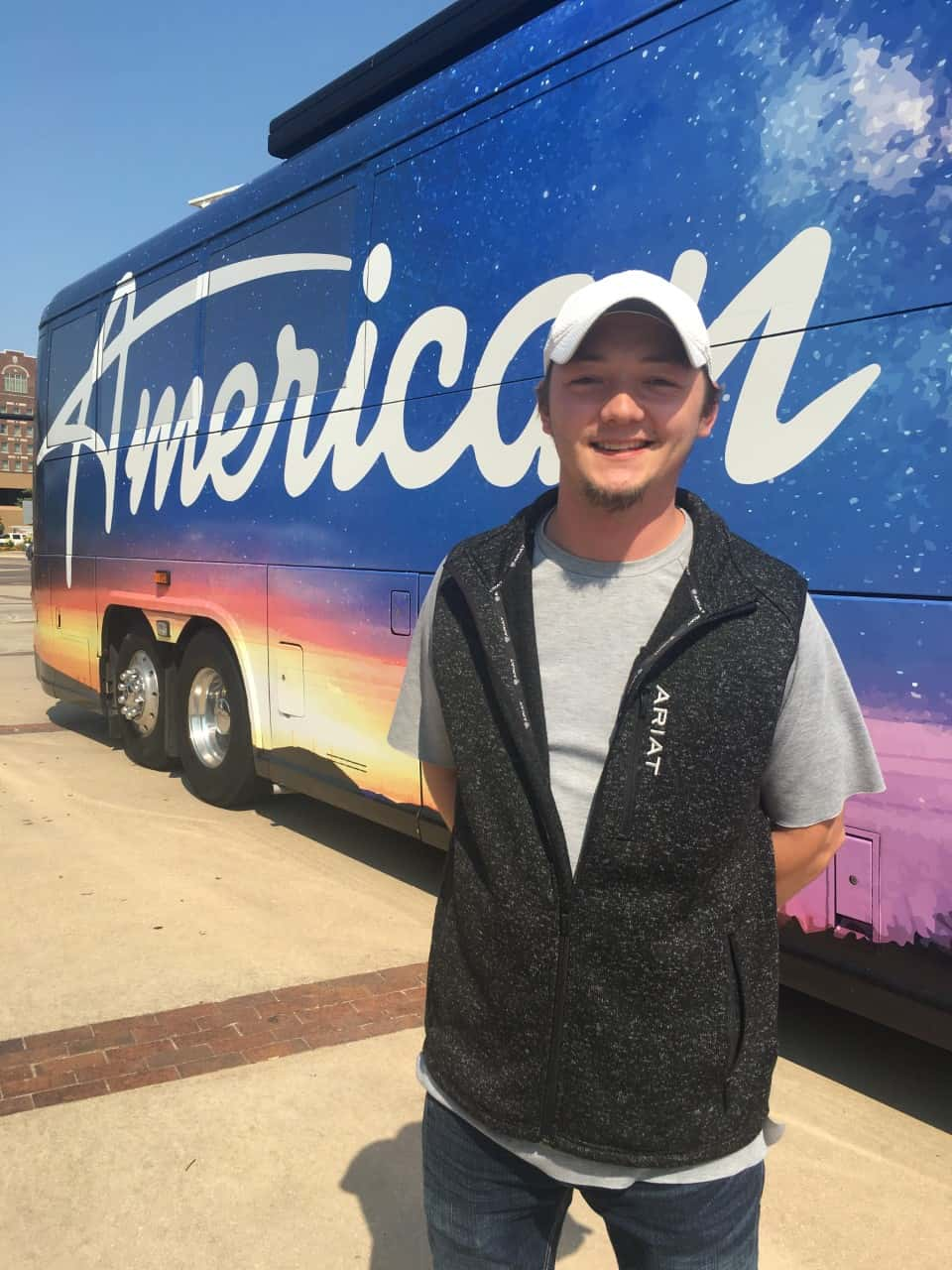 Austin Husk, 25, of Sedalia, Missouri has made it to the next round of "American Idol" auditions. The singer tells KFDI News he sings exclusively county songs and called on Brett Young's "In Case You Didn't Know" as well as Florida Georgia Line's "Talk You Out of It" from his repertoire for his audition. Husk says he had around five country songs in mind for his audition but wasn't sure exactly which songs he'd sing until he was standing face to face with the judges.
"American Idol" supervising producer Brett McCosker says the contestants who made it through on Wednesday still have some more auditions to perform before making it to Hollywood. He says those could even be virtual auditions held with producers over Skype, for example.
Husk says this is his third attempt to get onto the ABC talent competition and that he's been trying since he turned 16 and became eligible to try out.
More with Austin Husk: