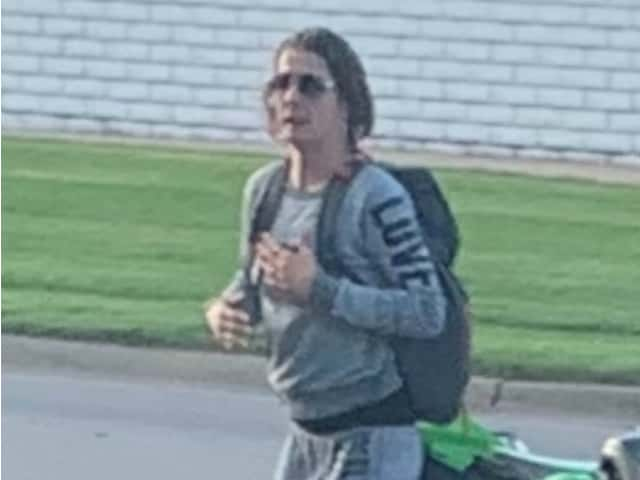 The Wichita Police Department is looking for someone was at the scene of a fatal motorcycle crash before officers arrived.
If you can identify the person pictured, you are asked to call 316-350-3686.
This crash happened on the evening of Friday, August 30, near Pawnee and Seneca.
22-year-old David Nguyen, of Wichita, is identified as the motorcycle rider killed in the crash. Police say a witness reports he was riding at a high speed, and hit a car leaving a driveway.