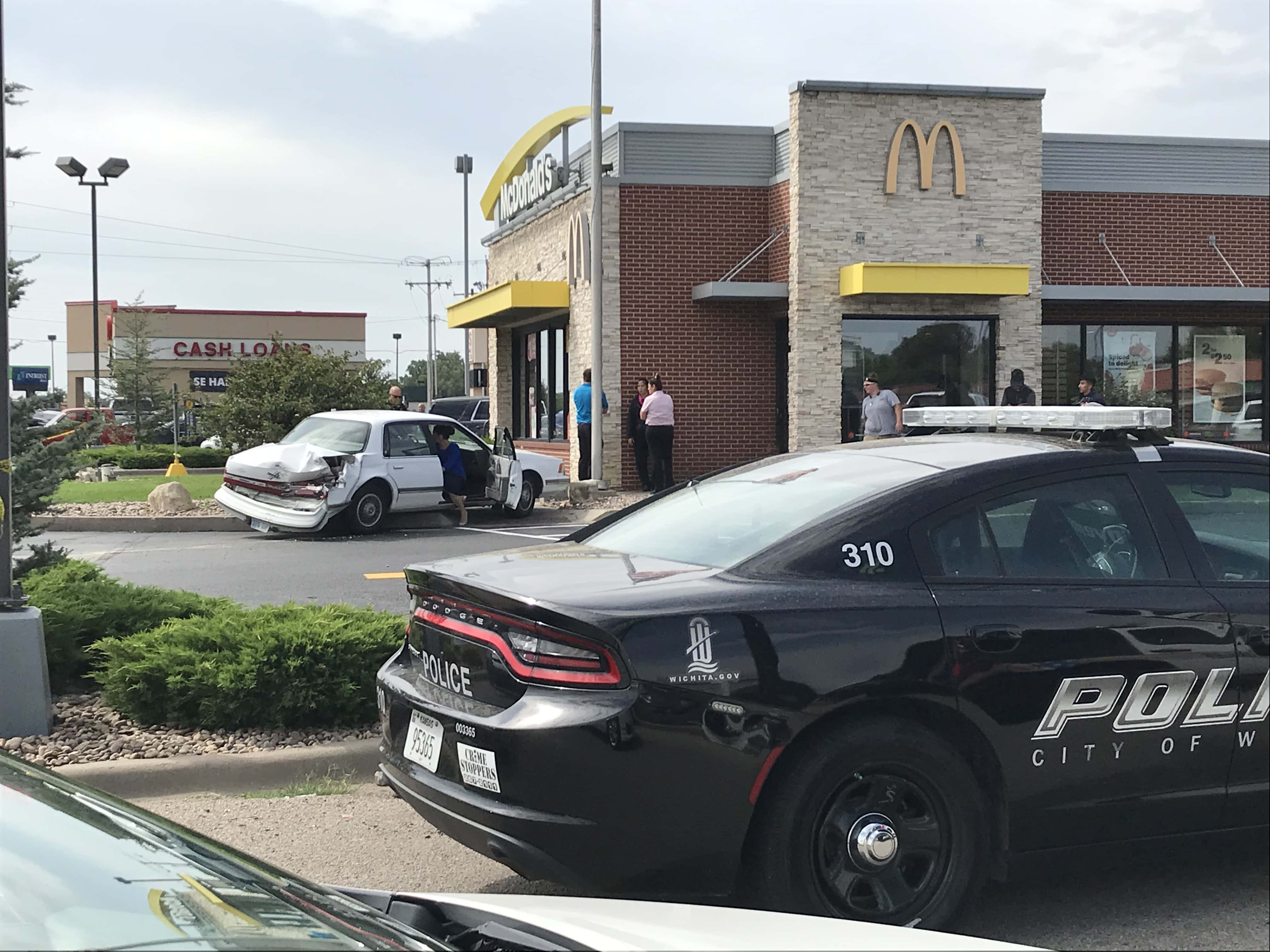 Wichita police have three people in custody after chases with two stolen vehicles Tuesday morning.
It happened around 9:45 a.m. in the drive thru of a McDonald's at 21st and Amidon.  Police say officers spotted a stolen Jeep in the drive thru of the restaurant and attempted to take 3 people into custody.
The driver reportedly tried to take off and drove at officers, who fired at the vehicle.  The driver of the Jeep then rammed a car in the drive thru as he fled the area.  The 72-year-old woman in that car had minor injuries.
The Jeep then fled the scene, heading north, where it crashed a short time later in the 3000 block of North Halstead.
Two men and a 30-year-old woman ran from the Jeep, and the woman was caught nearby.
Moments later, police learned that an elderly couple in a Honda CRV had just been carjacked in the 2400 block of West Stauffer.  That led to another chase that ended near K42 and 167th West with the suspect taken into custody.  That 30-year-old man had an arm injury, but it's not clear how he received that injury.  At one point during the chase, a gun that turned out to be a BB gun was tossed from the SUV.
Police were looking for the second man in the area of North Halstead, where the Jeep had crashed.  The 27-year-old man was taken into custody a short time later near 29th and Meridian, and he was found to have a gunshot wound to his leg.   He was hospitalized for observation.
Several schools in the area were placed on "lockout" during the incident.