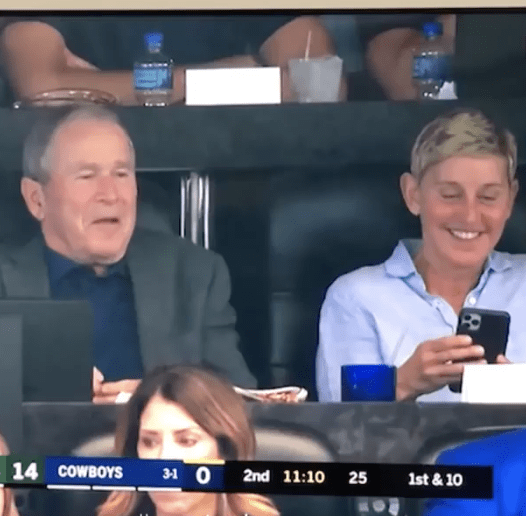 This past weekend Ellen DeGeneres went to Dallas to watch the Dallas Cowboys play the Green Bay Packers. She was invited by the Jones family, who own the Cowboys, so she was sitting in the owners box amongst other friends of Jerry Jones.
There was a picture taken of Ellen laughing with former President George W Bush. Immediately after that picture was taken and posted online Ellen was dragged by the internet for  sitting next to someone who has views that could not be more different from hers. Not only sitting next to him, but how DARE she laugh along with something that happened? What. A. Hypocrite. Right?
Yesterday on her daily talk show, she addressed all the hate she got and it contains a message for all of us. Check it out.