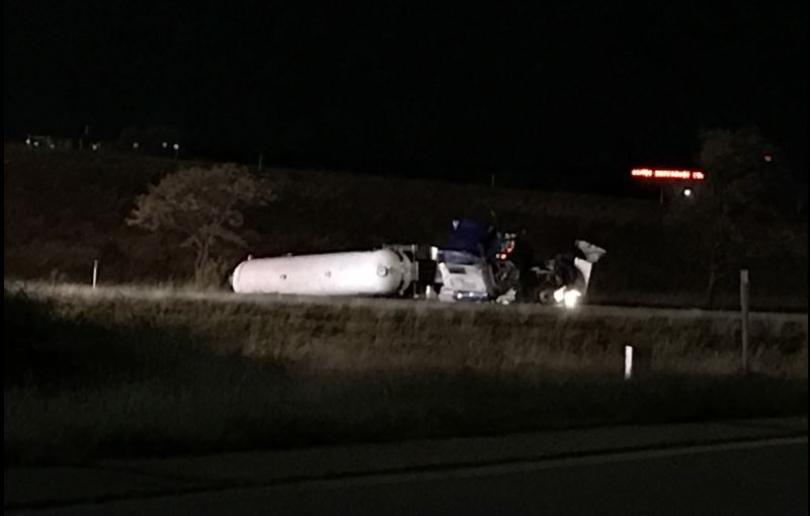 The Kansas Highway Patrol responded to a crash Wednesday night involving a semi-tanker that flipped in the northbound lanes of I-135 near 37th street north. Troopers were forced to close all lanes heading northbound and diverted traffic.
Emergency crews on scene reported the high pressure tanker was leaking anyhdrous ammonia.   Sedgwick County was urging residents within a mile north, west and east of the scene to shelter in place.   There was no widespread or immediate harm to the area.
The driver of the semi was taken to the hospital in serious condition.
Northbound traffic on I-135 was being diverted at K-96 and some side roads in the area were also blocked.