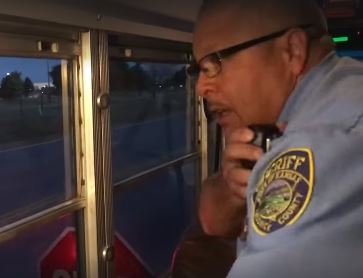 The Sedgwick County Sheriff's Office issued 17 citations for passing stopped school buses this week.
During the National School Bus Safety Week, Deputies rode on eight different routes in Haysville, Derby, Maize and Goddard.
There were other violators they couldn't stop.
The Sheriff's Department reminds drivers the importance of school bus safety and following the laws.