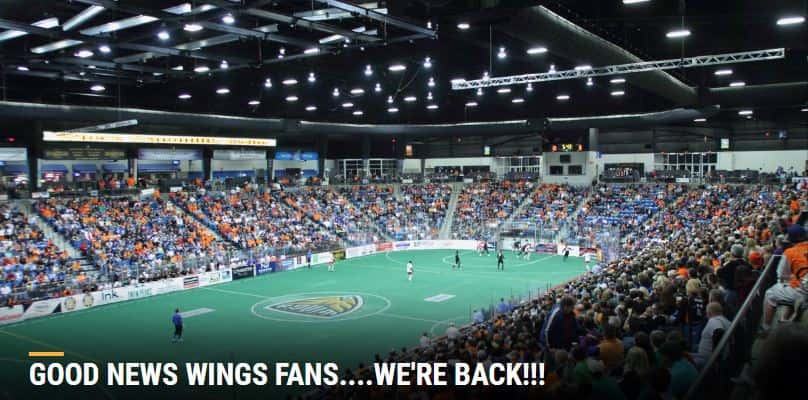 The Wichita Wings have announced they are returning to Hartman Arena this Winter.
A new ownership group has partnered with Blake Shumaker to bring the Wings back to Wichita.
They will play in the MASL Division 2 League with their first home game December 28th.
For a complete schedule and additional information, click WICHITA WINGS.