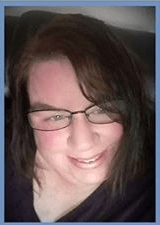 A man and woman have been booked for murder after a missing Wichita woman was found dead.
41-year-old Melinda Sprague was reported missing on December 24 by a co-worker after she did not show up for work.  Sprague 's missing car was found on Thursday, near Harry and Hydraulic and her body was inside.
A 39-year-old man was arrested in Neodesha for first degree murder and an outstanding warrant.  Police say he was Sprague's boyfriend at the time of her death.
They also arrested a 34-year-old woman, believed to be his accomplice, for first-degree murder.  Police haven't said if the two suspects were involved with each other.
The investigation is ongoing and it will be up to the District Attorney to decide on final charges against the man and woman.  Police say their thoughts and prayers are with everyone who has been affected by Sprague's death.
Police say there are resources in the community available for those in a dangerous domestic relationship and they encourage those in abusive relationships to reach out for help:
• Sedgwick County, 911;
• Harbor House Domestic Violence Shelter, 263-6000;
• YWCA Women's Crisis Center, 263-2313;
• Wichita Area Sexual Assault Center, 263-0185;
• StepStone, 265-1611;
• Women's Initiative Network, 262-3960; or
• The National Domestic Violence Hotline at 1-800-799-7233