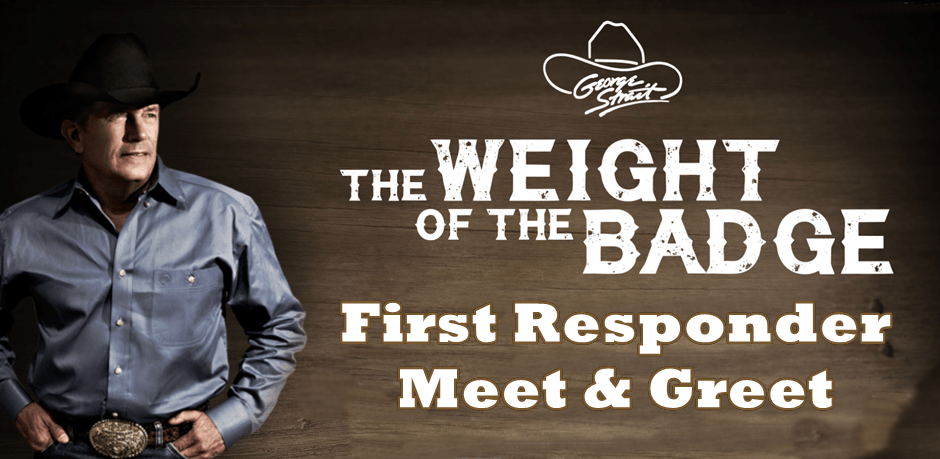 Not many people get the chance to meet George Strait, so we were thrilled to learn that George wanted to meet one of the first repsonders who help serve and protect our community. Imagine, a personal "thank you" from George Strait!
One first repsonder and a guest will meet George Strait on Friday the 24th at INTRUST Bank Arena. If you are a first responder, have one in your family, or have benefited from the help of a first responder – TELL US! Use the entry form below. Here's what we need:
1. Create a KFDI VIP account. This is how we contact you if you ever win something.
2. Upload a picture of your first responder so we can see them in uniform or at work
3. Tell us a little about this individual.
You can create an account, then come back when you have crafted your entry note. Pictures must be 3MB or less. Description is limited to 500 characters.