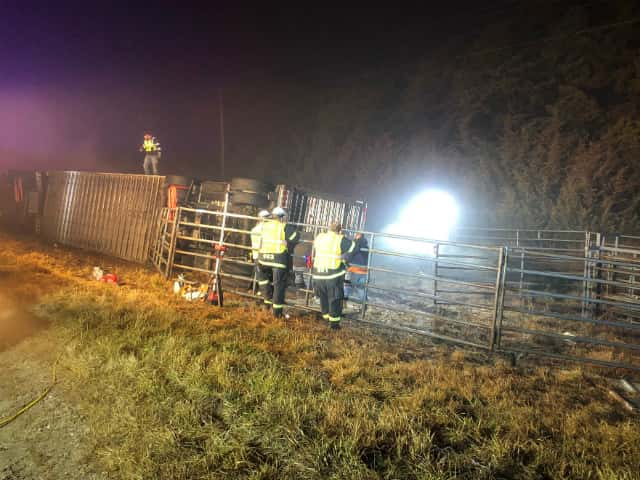 Highway 54 is closed east of El Dorado after a cattle truck flipped.
Crews has been working all morning to get the animals moved into another trailer and to get the semi back on its wheels.
This crash has 54 blocked both directions from Munson Hill to Flint Hills Road, near Rosalia.
There was heavy fog reported in the area during the crash.
No serious injuries were reported to the semi driver.