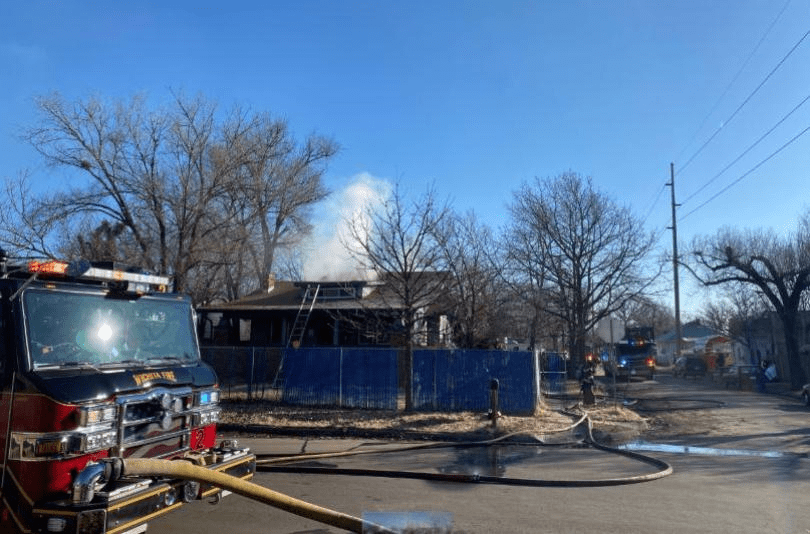 One person has died in a south Wichita house fire.
The fire was reported around 9:30 Monday morning, at Water and Skinner. That is southwest of the intersection of Harry and Broadway.
Firefighters arrived and found flames coming from the home and a garage. One person was reported to be stuck inside the home, and that person was later found deceased.
Crews also had to deal with live power lines that collapsed during the fire.
The person in the home has not been identified and there has been no official word on how this fire started.