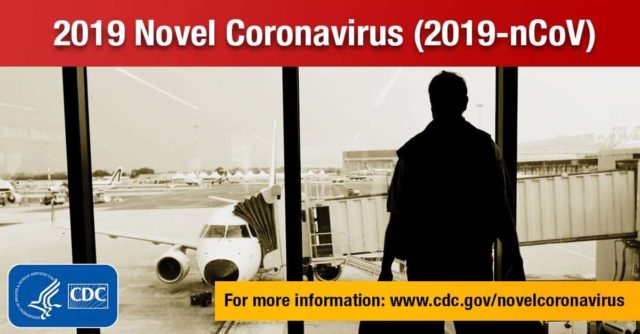 The Kansas Department of Health and Environment says a patient from Douglas County who was under investigation for the coronavirus has tested negative, and that person does not have the virus.
The patient had recently returned from a trip to China, where the coronavirus has been active.   Specimens were sent to the Centers for Disease Control for testing, because the state does not have the testing capability for the virus.
KDHE Secretary Lee Norman said in a press release that the patient is in good health and has been released from a facility where he was being monitored.  Dr. Norman said the patient will be able to resume his normal routine, and there is no risk to the public.
KDHE is still working with CDC officials and local partners to detect and respond to any possible cases of coronavirus that might occur in Kansas in the future.
People who recently traveled to Hubei Province and Wuhan City in China and have developed a fever with respiratory symptoms within 14 days of the trip are urged to stay home and contact their healthcare provider.
More information on the coronavirus is available at the website www.kdheks.gov/coronavirus/index.htm