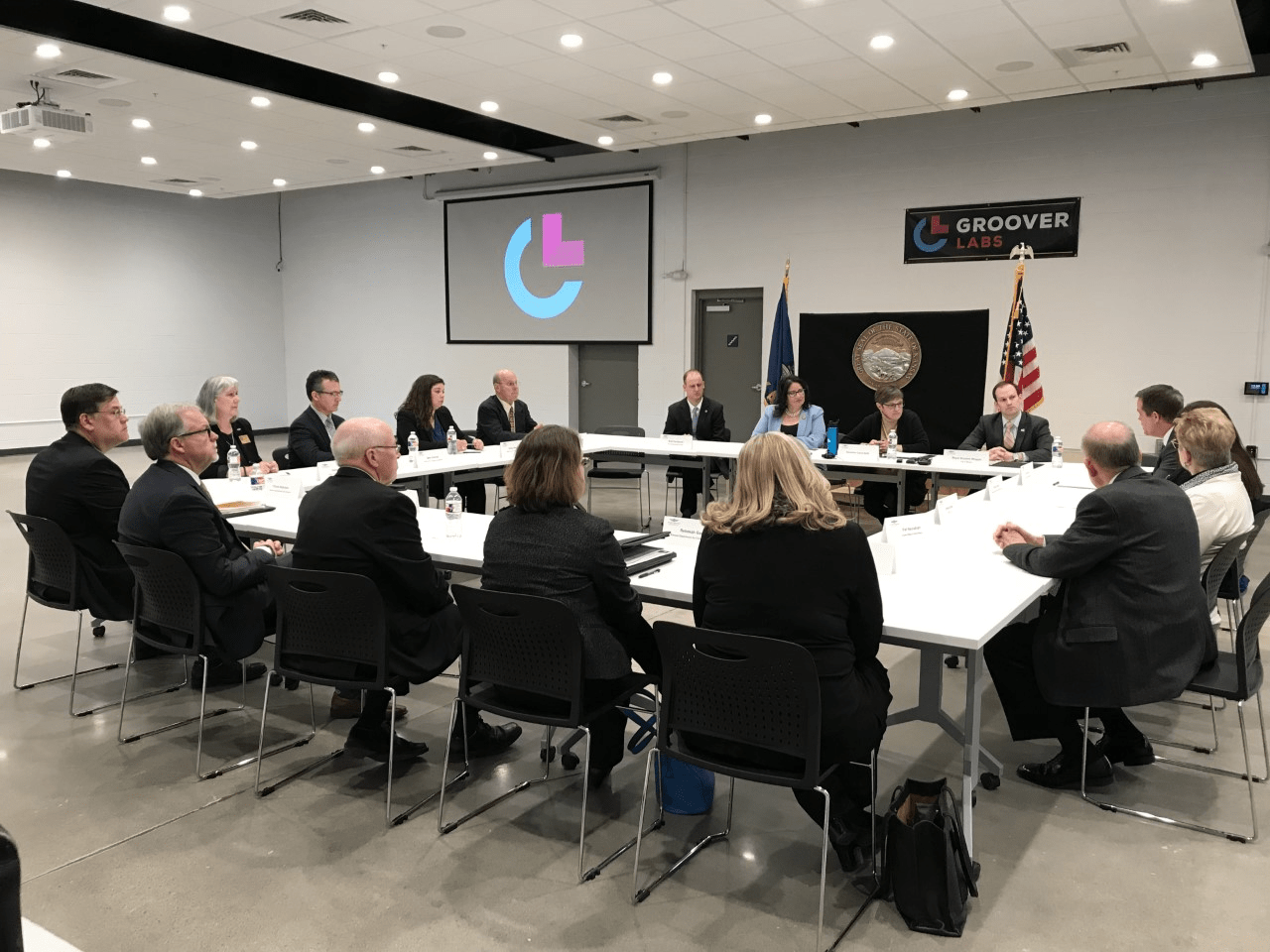 Governor Laura Kelly met with Wichita and Sedgwick County community leaders Thursday to get a progress report on efforts to help aviation workers affected by recent layoffs.
The governor and Kansas Labor Secretary Delia Garcia had a brief meeting at Groover Labs in downtown Wichita, and they heard updates on various programs and services that are being made available to workers affected by layoffs at Spirit AeroSystems and other industries.  The layoffs are related to Boeing's decision to suspend production of the 737 MAX jetliner.
The governor said she is reassured that state and local agencies are doing all they can to deal with the situation.   She said she was impressed with efforts by WSU Tech to offer scholarships to help workers with retraining, and she said there are social service agencies that are helping with mental health and family issues.
The governor said it's hoped there will be a resolution to the issues with Spirit and Boeing in the near future, so people can go back to work, but state and local agencies are planning for the worst.  She said a number of job fairs and programs like the one at WSU Tech will give workers options.
The governor said the state's unemployment fund is very stable, and there is no concern that the aviation layoffs will affect the fund or create any problems for other employers.