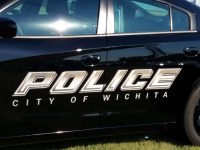 Five people were injured after a shooting at the Super 8 Motel at 37th and Rock Rd.
More than 20 shots were fired during an incident involving a large party. Most of the shots were fired in the parking lot where 4 of the victims were connected to the party.
No suspects are in custody as Wichita Police continue to investigate.
None of the injuries were life threatening.