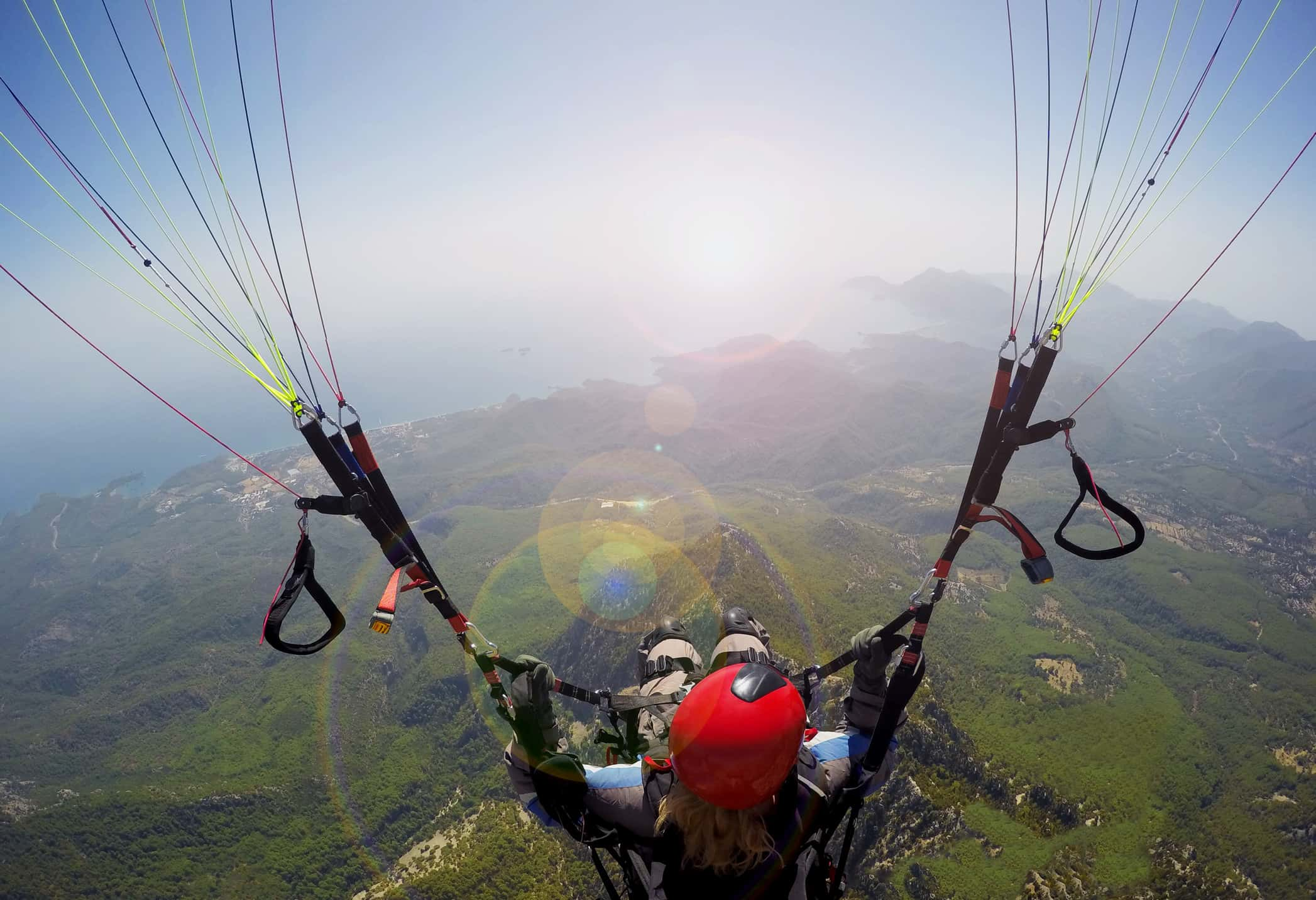 Paragliding in the sky. Woman girl is soaring in the sky on paraplane above mountains ans sea
This made me nauseous while watching it.
This man is crazy! He paraglides on a couch while watching TV. The landing is scary and he just grabs a bag of chips like it's nothing!!
Photo Credit: IStock Photos