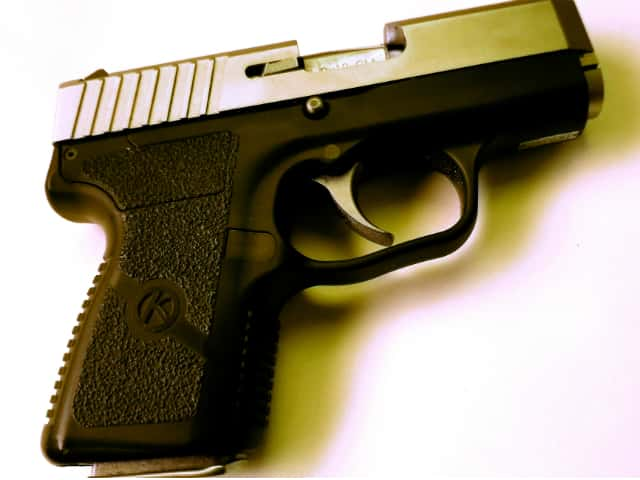 UPDATE:  Police have arrested four people in connection with a fatal shooting at a west Wichita hotel.   Two 23-year-old Wichita men and a 43-year-old Illinois man were taken into custody, along with a 23-year-old Wichita woman.  They have been booked into jail on charges of felony murder and aggravated battery.
Police said 40-year-old William Pottorff was found dead in a room at the Scotsman Inn at 5922 West Kellogg.  A 23-year-old man was found with several gunshot wounds and he was in critical condition at a hospital.
Police said a woman had been staying at the hotel and was visited by Pottorff.  The four suspects and the 23-year-old man forced their way into the room and a fight broke out.  Pottorff and the 23-year-old man pulled handguns and fired shots, and the two men were injured.   The 23-year-old man was taken to the hospital by his four companions and another person who was in a vehicle during the incident.
Police said illegal narcotics were involved in the incident.  Detectives are still investigating.
---
(previous story)
The man fatally shot at a west Wichita hotel is identified as 40-year-old William Pottorff.
Police were called to the Scotsman Inn, near I-235 and Kellogg, shortly before 1 a.m. Thursday, and found Pottorff dead at the scene.
A little while later, a 23-year-old man showed up at a hospital with a gunshot wound. Investigators found this person had been involved in the shooting, and he was described as being in critical condition.
Police say the 23-year-old went to the Scotsman with four other men and broke into Pottorff's room. According to police, Pottorff and the 23-year-old both pulled guns and exchanged fire.
In a briefing, police said this shooting is tied to drugs and that their investigation is ongoing.