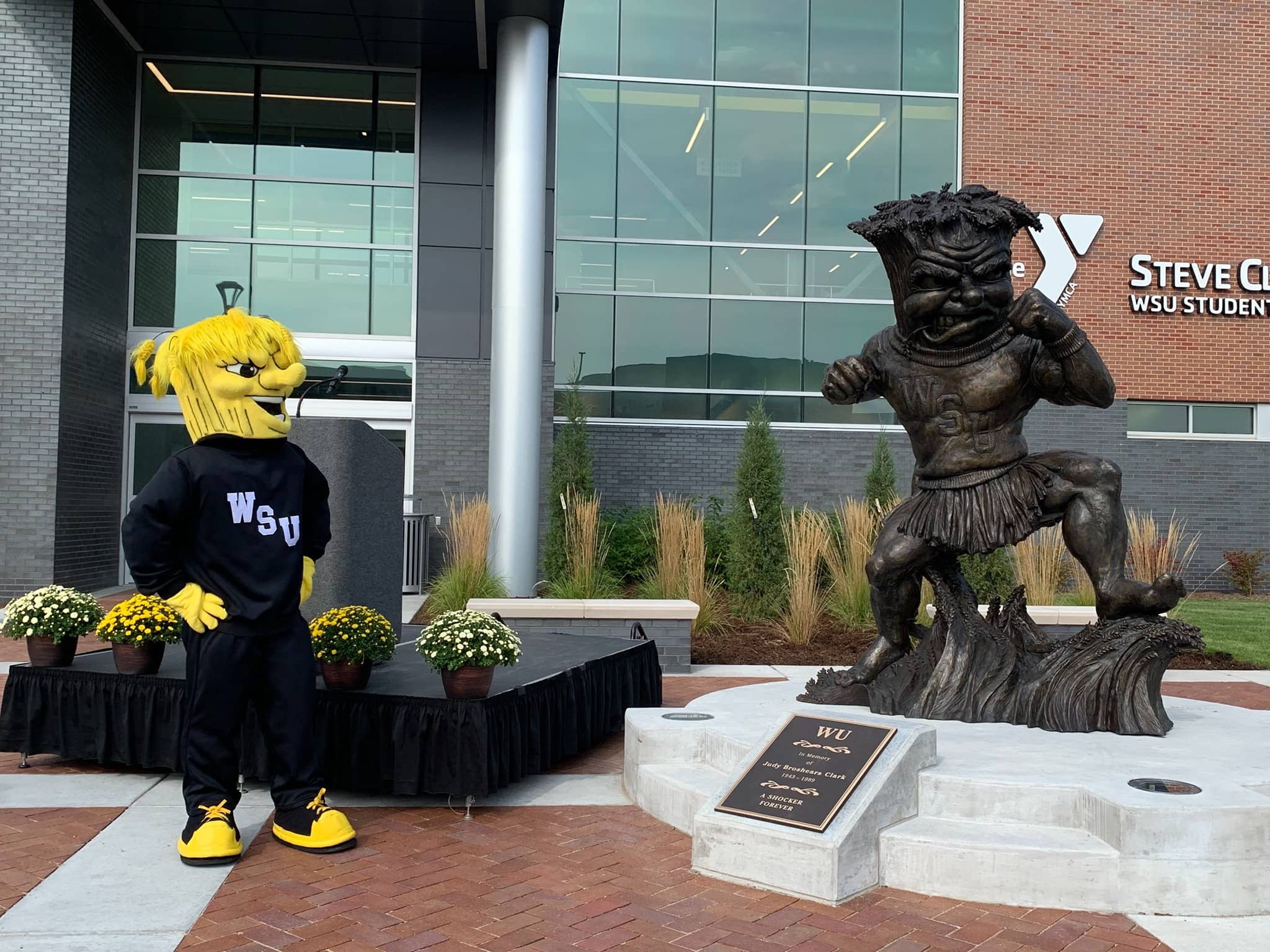 The Greater Wichita YMCA has unveiled a statue of WuShock, the Wichita State University mascot, in front of its new facility on the WSU campus.
The eight-foot statue has been placed at the entry plaza for the Steve Clark YMCA and the WSU Student Wellness Center.   It's the first of its kind on campus, and he was created by local artist Wade Hampton and sculptor Connie Ernatt.   The Reverse Engineering Lab at WSU's National Institute for Aviation Research used a 3D scan to create a computer model, and then GoCreate used the model to create a full-sized foam replica that Ernatt covered in clay to be bronzed.
The YMCA and the Student Wellness Center opened in January, and it was developed in a partnership between the university and the Greater Wichita YMCA.
[photo:  Wichita State University – Facebook ]