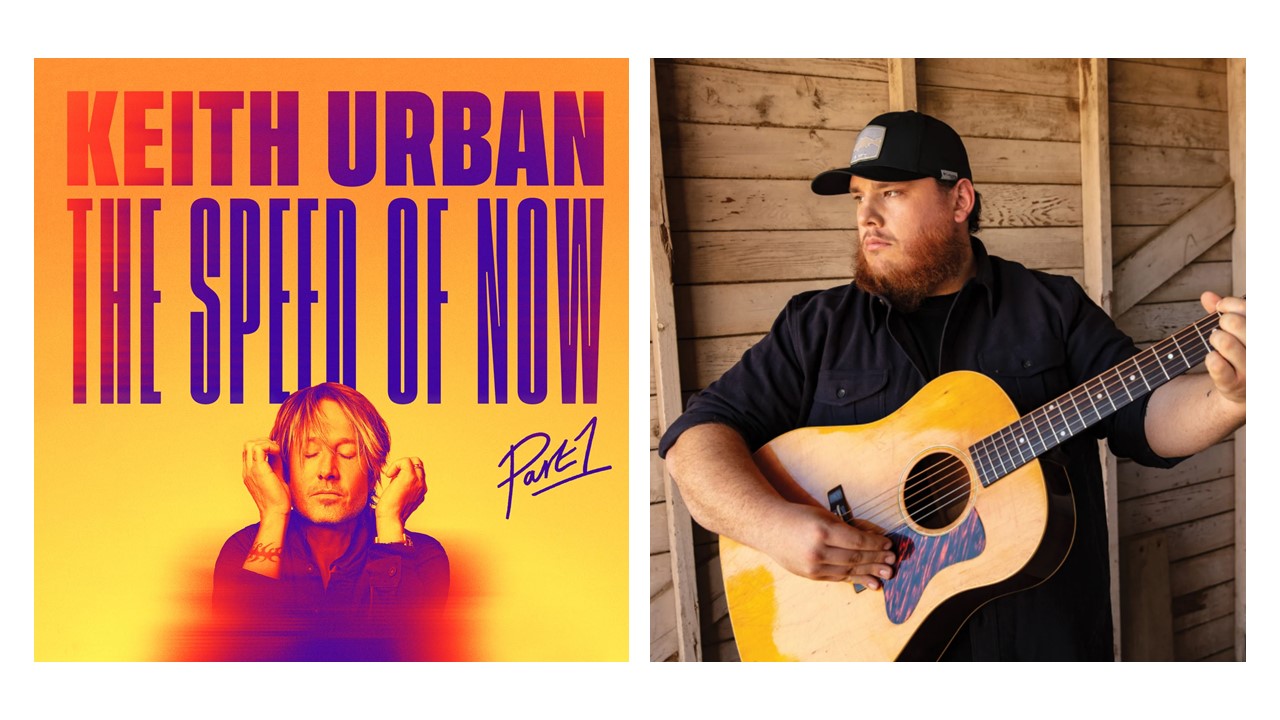 It's Friday! Which means new music is out!
KEITH URBAN – THE SPEED OF NOW VOL. 1
Keith Urban dropped his new album today. It features the song he performed with Pink on the ACM Awards "One Too Many"
LUKE COMBS – WITHOUT YOU
Luke Combs gave us a new song featuring Amanda Shires on violin
ROADHOUSE FEAT. RAELYNN – NO PEACE
Raelynn teamed up with Roadhouse (DJ Silver & DJ Ikon) for this bop
BRETT ELDREDGE – WHEN THE PARTY'S OVER LIVE
Brett Eldredge released a live version of When The Party's Over which he performed at one of his last shows before touring stopped.