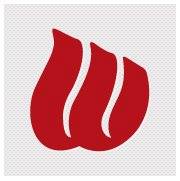 Wesley facilities will allow one visitor a day for most patients, starting Monday, September 21, at noon.
Visitors will still go through screening, which includes masks and temperature checks. Visitation hours will run 6 a.m. to 8 p.m. each day. A patient advocate will also be allowed to accompany a person when needed.
No visitors under 12-years-old will be allowed in, and some high-risk areas are still not taking visitors.
"We understand how important it is for patients to have a family member present while they are hospitalized," Wesley CEO Bill Voloch said. "This new policy will make it possible for patients to have someone present to help advocate on their behalf and make their hospital stays less stressful."
Families will be able to have two individuals alternate as patient advocates during their loved one's stay. If alternating, visitors will be asked to relieve one another at the hospital entrance to prevent having more than one family member in the building at a time.
"Our top priority continues to be the safety of our patients, visitors, physicians and colleagues," Voloch said. "While we sympathize with family members who want to see their loved ones while they are hospitalized, but we're asking them to help us maintain a safe environment and protect the entire community during this pandemic."
Some exceptions may be allowed on a case-by-case basis. These include the following situations:
Two parents/guardians for infants and pediatric patients
One parent/guardian overnight for pediatric, neonatal intensive care unit (NICU) and neonatal
special care unit (NSCU) patients
Two support people for women in labor, both of whom can remain overnight
Visitation for end-of-life situations, allowing two family members for two hours
All visitors to Wesley Medical Center are being asked to enter from the main hospital entrance on Hillside or through the visitor parking garage.
This relaxed visitation policy may be changed if more COVID cases are confirmed.